Woody Drink, a unit of Thailand Carabao Group Public Company, has launched Woody C+ Lock Collagen Mixed Berry. The drink is the first drink in Thailand with 2,000 milligrams of collagen along with 200% vitamin C.
Woody C+ Lock Collagen Mixed Berry is endorsed by presenter Peechaya "Min" Wattanamontree to attract consumers in the beauty market. The collagen is taken from fish imported from Japan.
Woody C+ Lock is said to have reached the number two spot among the best selling  vitamin C beverage in the country since launching 10 months ago (March 2020).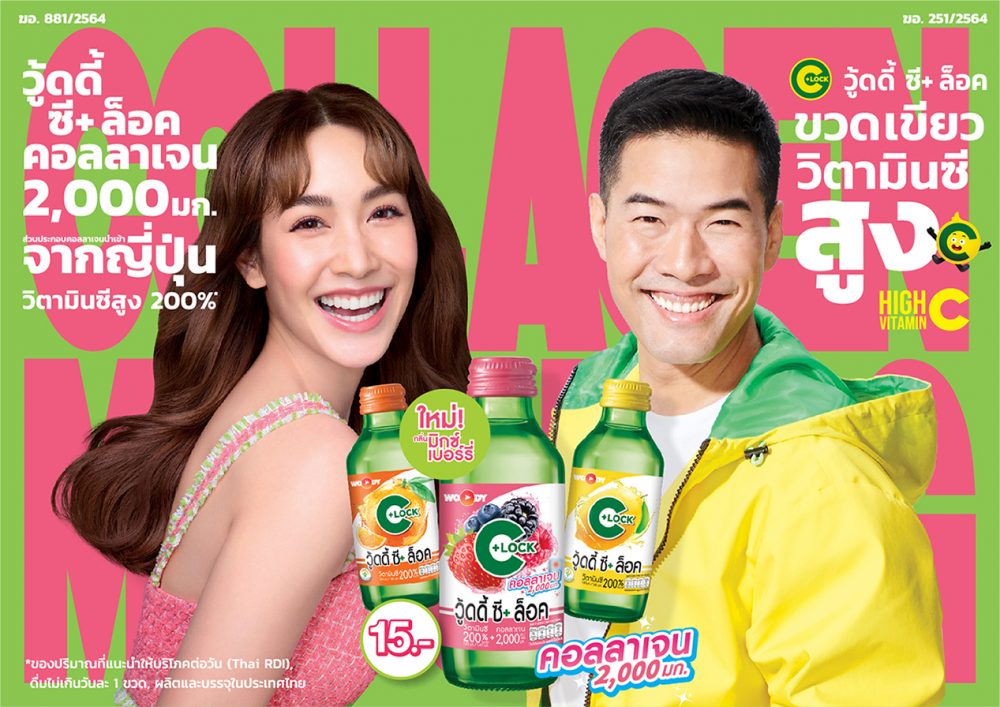 The new product retails at THB 15 per bottle, the same price as the previous two products.
It is interesting to keep track of the evolution of the vitamin C drink category in Thailand as it moves towards offering functionalities.