Ajinomoto Co., (Thailand) Ltd. has recently launched RosDee Less Sodium and RosDee new QI, which is an improvement from the existing product.  RosDee Less Sodium was launched it tap into the healthy trend of Thai consumers.
Ajinomoto has also release its new TVC with the debut of "Mark-Kim" as the first duo presenter ever of the brand representing the couple who enjoys cooking, eating delicious and healthy menu while keeping their good health as well.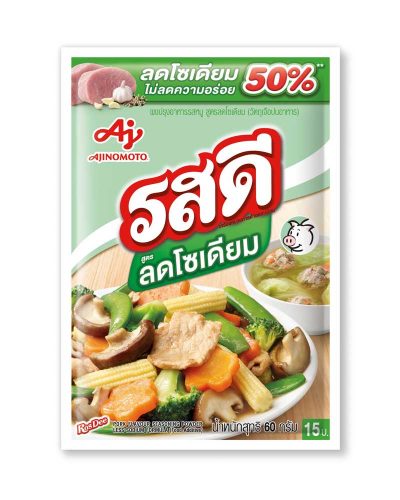 Rosdee with quality improvement recipe (QI) was meticulously developed to be more well-blended taste and nicer aroma from using high quality real natural ingredients such as meat, spices, and etc. making every kind of menus to be more deliciousness easily.