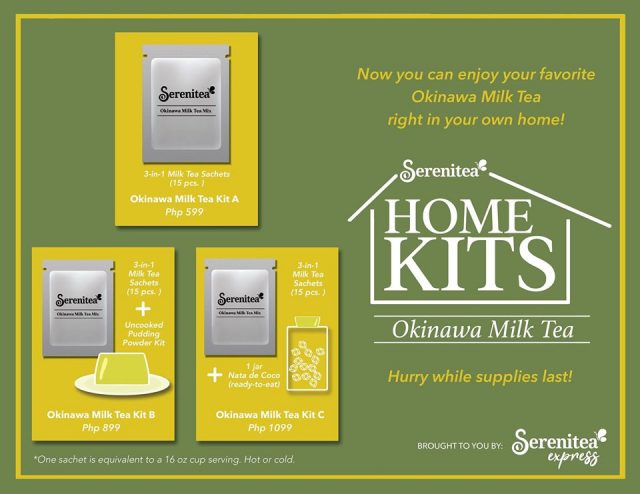 The Philippine milk tea chain Serenitea has launched DIY Okinawa Milk Tea Home Kits for stay-at-home consumers who want to enjoy their favourite milk tea in the comfort of one's home. The home kits include Okinawa milk tea sachets with the options of uncooked pudding powder kits and ready-to-eat nata de coco topping.
The home kits, priced from PHP 599 to PHP 1,099, can make 15 x 16 oz cups of milk tea equivalent to PHP 40 to PHP 73 per cup.
Unlike Malaysia's Tealive My Bubble Tea Kit, Serenitea's DIY Okinawa Milk Tea Home Kits do not come with pearls.