Looking for a healthy & easy option of protein? Haramama FitnessFood's chicken breast is ready to eat and only has 126 calories per pack. The ready-to-eat chicken breast is loaded with 25.1g of protein but only 1.0g of fat, thus making it ideal for people looking for a low-fat, high-protein food to help them with their fitness regime.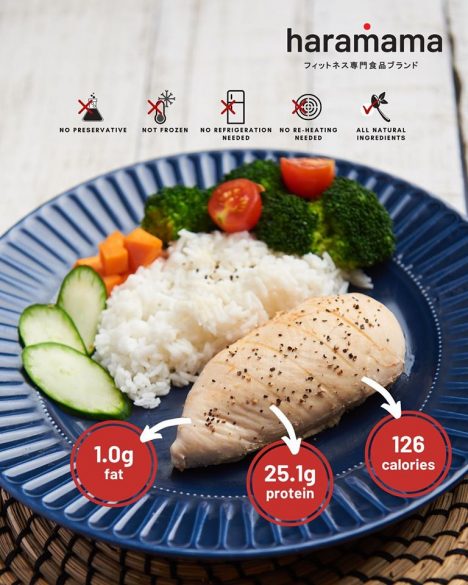 Unlike other frozen chicken breast products in the market, Haramama is not chilled nor frozen. There's no refrigeration and no reheating required. Just tear and eat.
If you want to heat it up, you can place the pack in boiled water for 8-10 minutes or remove the chicken breast from the packaging and place it on a microwave-safe dish and heat up for 1 minute.
The Haramama black pepper flavoured chicken breast is available on Shopee. Click here to purchase.