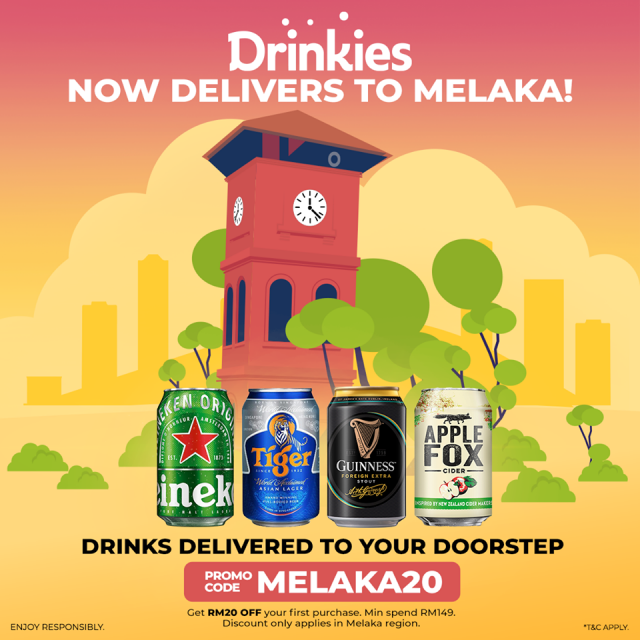 Drinkies, Heineken Malaysia's alcoholic drink on-demand delivery service, has now expanded its delivery coverage to Melaka.
During this COVID-19 period, Drinkies has made the service available in Seremban on 13 April 2020 as more cities and states, in addition to Klang Valley, Penang, and Johor Bahru, now come under the service coverage. Apart from beer, Drinkies also offers a variety of wine and spirits as well as various party snacks and even games.
Use the promo code MELAKA20 to get RM 20 off your first purchase with a minimum spend of RM 149. The promotion only applies in the Melaka region.