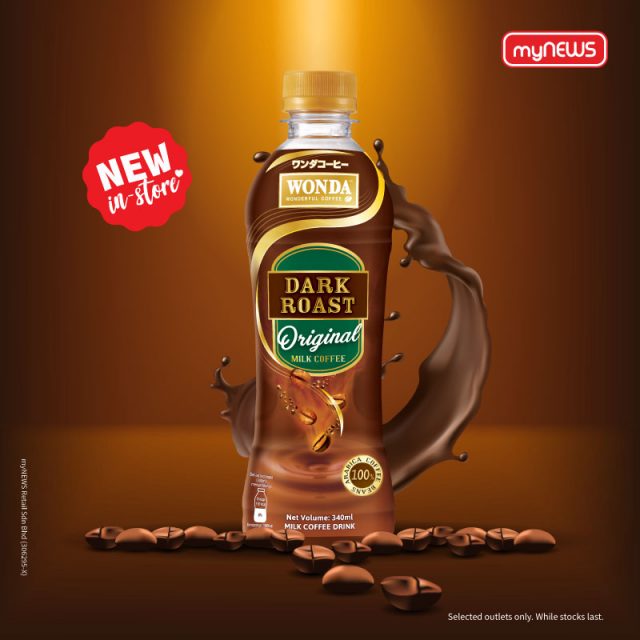 Etika has unveiled Wonda Dark Roast as the latest addition to its Wonda range of RTD coffee in Malaysia. Wonda Dark Roast is a milk coffee drink that comes with a robust and aromatic flavour of 100% Arabica coffee beans.
The drink is sweetened with sucrose with a total sugar of 4.7g/100ml comprising sucrose 2.3g/100ml and lactose 2.4g/100ml.
Interestingly, Wonda Dark Roast is made in Indonesia featuring with the Majelis Ulama Indonesia (MUI) halal certificate.
Wonda Dark Roast is available at myNEWS.com and 7-Eleven outlets in Malaysia.