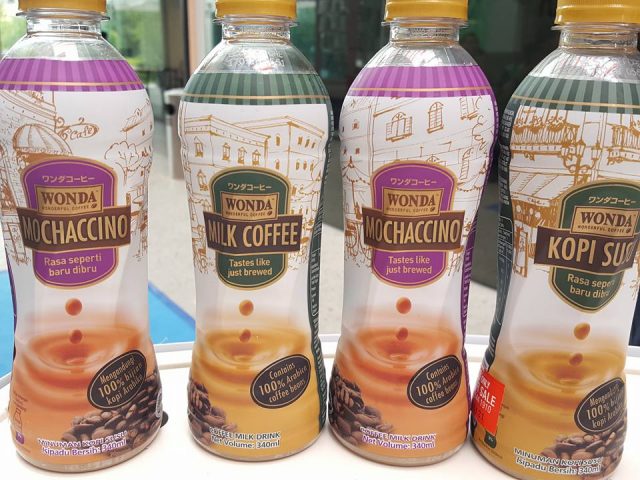 In Malaysia, Wonda is making a big splash into RTD coffee drink in PET format. At the moment, all the Wonda RTD coffees are in can. The choice of PET format is designed to fill the gap in targeting the impulse consumption occasion with a resealable option.
The new Wonda Milk Coffee and Wonda Mochaccino are currently being made available in petromarts, 7-Eleven convenience stores and provision good stores from December 2017. Marketing is likely to start in January/February 2018.
Below is the current Wonda lineup of RTD coffee.

Tastes like just brewed
Wonda's latest RTD coffee milk drinks are described as "taste like just brewed" and "contain 100% Arabica coffee beans." With Wonda Milk Coffee and Wonda Mochaccino, you can enjoy cafe-styled coffee anywhere you go.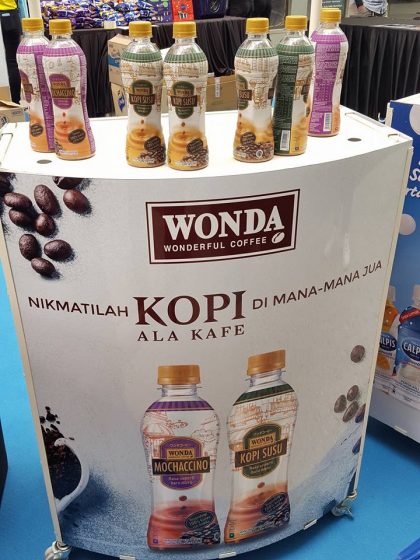 RTD coffee contributed 2.3% in sale volume in the overall beverage market in Malaysia in 2016, according to Canadean data cited in the Asahi Group Holdings' 2017 Fact Book. Etika's focus on Wonda, backed by a huge marketing budget, means the company sees huge potential in the RTD coffee segment and this would mean the continuation of the fierce competition with Nescafe.
* All images were photographed by the author at Syopz Mall, Taylor's Lakeside during the launch of 7-Eleven's Justice League MAJIG campaign.