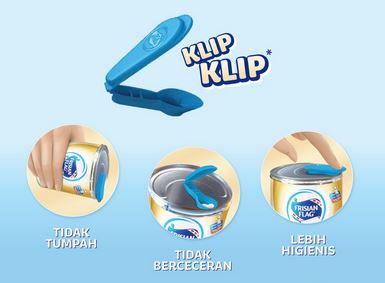 The sweetened condensed milk (SCM) category (susu kental manis or SKM) is a huge market in Indonesia. The fortified sweetened condensed milk is often consumed with hot water, coffee or used in food preparation to sweeten the food such as bread or dessert.
Faced with an already high penetration for SCM, growing the segment proves to be an interesting challenge for Frisian Flag, the local unit of FrieslandCampina.
Frisian Flag's key strategy to win the SCM market is to focus on packaging innovation. In addition to can, the Frisian Flag SCM is available in stand up pouch and sachet.
Klik, Tarik, Tuang


In October 2015, Frisian Flag introduced a simple and convenient way of opening the SCM can. With a three simple steps of Kilk, Tarik and Tuang (click, pull and pour), the content can be easily poured from the tin.
Klip Klip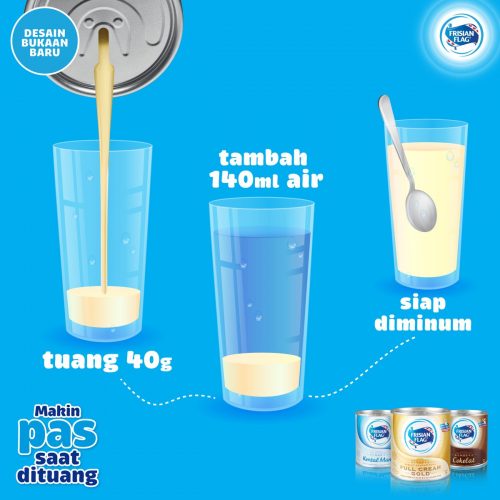 The "easy open lid" packaging does not solve one pertinent issue that is how to store the content after the tab is removed. Now, exactly one year after the easy open lid, Frisian Flag introduced a new solution for storage. The new lid is now smaller and is designed to fit an anti-slip plastic device called Klip Klip. The new gadget offers good resealability function.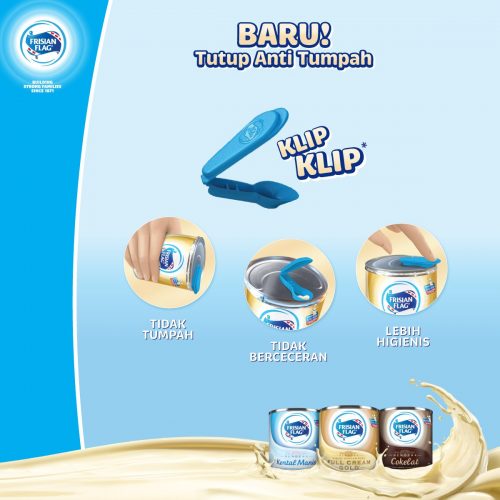 The new lid shape also allows consumers to creatively pour the SCM on their bread to turn it into a work of art. This has the direct effect of strengthen the 'joy' aspect of marketing to kids who are the key consumer of SCM.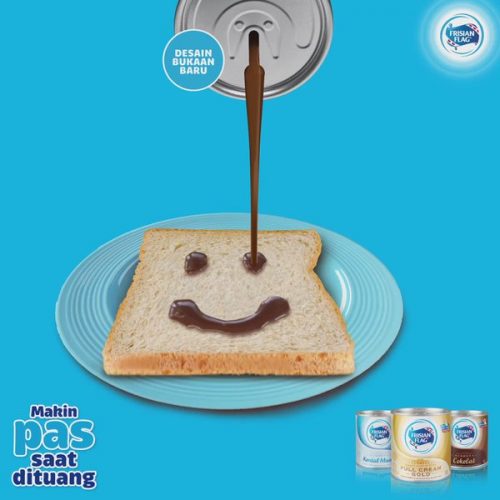 The example of Frisian Flag SCM shows how a mature category can still connect with consumers by coming up with solution to make consumption more convenient.