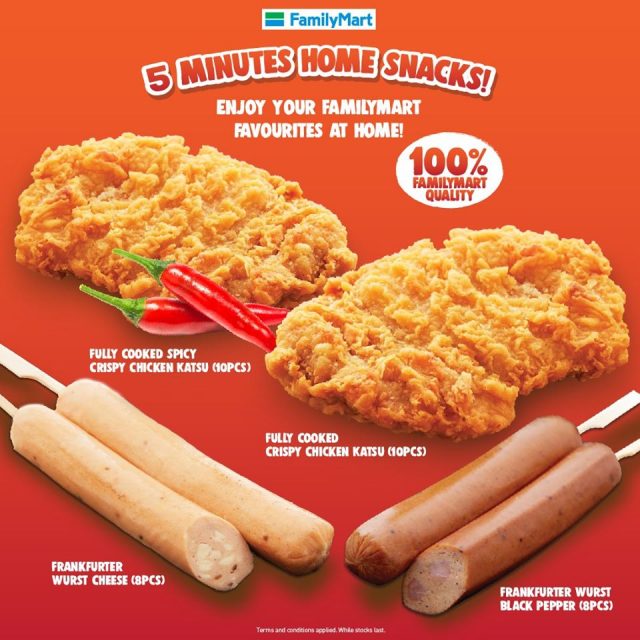 FamilyMart in Malaysia is following the footstep of FamilyMart in the Philippines to offer take home snack packs to enjoy anytime. These frozen packs only need 5 minutes to reheat and they are ready to serve.
Frankfurter Wurst Cheese: RM 17.90*
Frankfurter Wurst Black Pepper: RM17.90*
Fully Cooked Crispy Chicken Katsu: RM34.90*
Fully Cooked Spicy Crispy Chicken Katsu: RM34.90*
*Pricing not applicable to KLIA2 and Genting. They are available at PandaMart too (different pricing).
FamilyMart's move to offer frozen packs of their popular items is seen as a move to transform the business to cope with the "new normal" to capture opportunities in at-home eating. This comes as out-of-home may not return to the pre-COVID environment in the immediate future.
Similarly, FamilyMart has also introduced frozen Udang Besar pack in its stores. These large prawns natural sweetness and juicy texture are great for stay at home cooking. The price per 800g pack is RM 49.90.