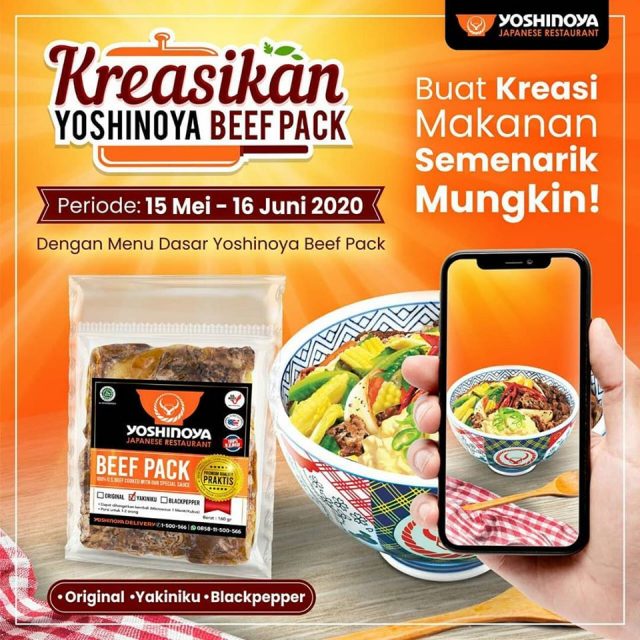 Yoshinoya, known for its beef bowl or gyūdon, has made available Yoshinoya Beef Pack made from special sauce as a take-home option for consumers in Indonesia. The pack is made from 100% US beef and is certified halal by the Indonesian halal certification body. To serve, just steam for 10 minutes or microwave for 1 minute. Yoshinoya currently has over 100 outlets in the country. The new beef pack complements its existing meal delivery service.
To encourage people to purchase the beef pack, consumers are encouraged to be as creative as possible with the Yoshinoya beef pack. Five lucky winners with the most creative dish will walk home with IDR 1 million each.
Hokben, a Japanese fast food chain, is also organising a similar contest for its new heat-to-eat pack including chicken teriyaki, beef yakiniku and beef teriyaki.