Yoshinoya Indonesia has started selling its red hot chilli in a 200g bottle in July 2020 for consumers to spice up their dish at home. The 100% naturally made red hot chilli is priced at IDR 48,000 per unit. It represents yet another move by Yoshinoya to pivot its offerings towards packaged retail.
Yoshinoya has previously introduced ready-to-cook beef pack in original, black pepper and yakiniku flavours and most recently ready-to-eat chicken pack in spicy, teriyaki and black pepper flavours. To make it convenient for consumers who stay at home to order Yoshinoya packaged products, the Japanese fast casual chain has made them available on its official store on Tokopedia.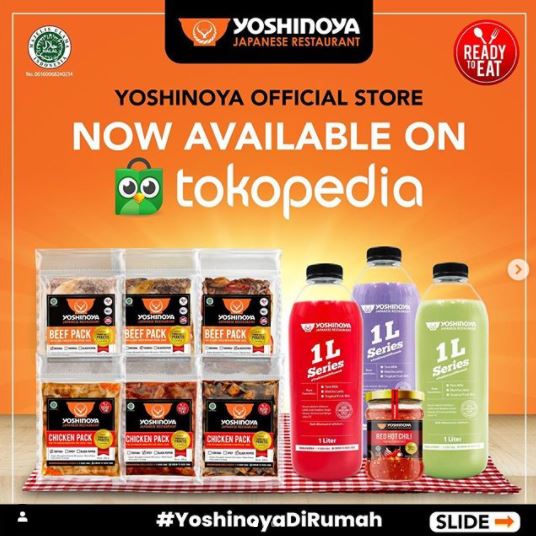 Easy-to-prepare with restaurant-like quality foods can target consumers who want cooking aids to help them with their daily cooking. Restaurants are well placed to meet such demand.