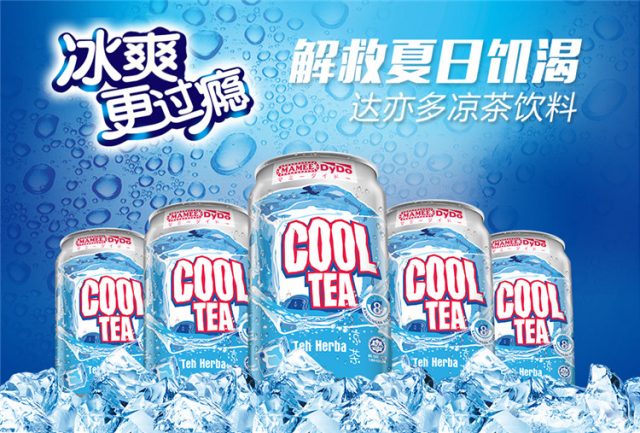 Mamee Cool Tea is now in China for the hot summer. Japan's DyDo Drinco, which has a 49% stake in the beverage arm of Malaysia's Mamee Double Decker (M) Sdn Bhd, has introduced the RTD herbal tea in China. This shows the synergy achieved through the JV to bring what's best from Malaysia to new markets (ie. China) and from Japan to Malaysia and other markets where Mamee has a strong presence.
From 1 August 2016, Mamee Cool Tea is available at over 2,000 Kedi and Alldays convenience stores in China as well as on Tmall Chaoshi (Tmall's B2C supermarket).
Kedi and Alldays are tired looking
Unfortunately, the choice of Kedi and Alldays does not appear to be good. Even though there are over 2,000 Kedi and Alldays outlets in China, these shops are small, unexciting and staff by elderly folks. The fresher looking and modern convenience stores are the 7-Elevens, Lawsons and FamilyMarts frequented by urban professionals and young consumers. These should be the convenience stores Mamee Cool Tea should seek to enter.
Competing in a crowded herbal tea market

Cool Tea is competing in a market dominated by the two herbal tea behemoths Wang Lao Ji and Jia Duo Bao (JDB). All the herbal teas are positioned as drink companion to hot and spicy food including the ubiquitous hot pot.
Similar ingredients
Mamee Cool Tea shares a lot of similarity with JDB in terms of the ingredients. This can be  explained by the fact that herbal tea is originated from southern China and most of the Malaysian Chinese originally came from southern China. The migrants brought with them similar recipes for herbal tea. The Mamee Cool Tea taste may suit Chinese consumers who are accustomed to Wang Lao Ji and JDB.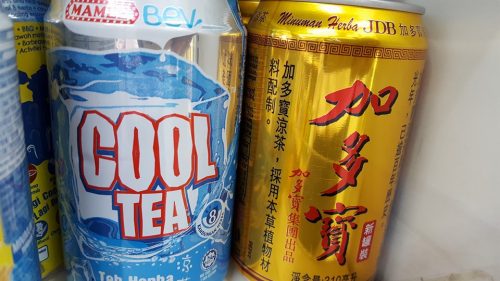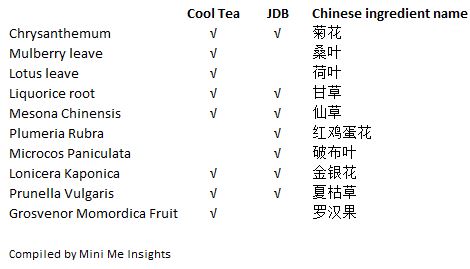 1.6 times more expensive
The price for a 300ml imported Mamee Cool Tea is RMB 7.90 (USD 1.20 or RM 4.75). In Malaysia, a similar product is sold at Tesco at RM 1.80 and the price difference is 1.6 times compared to the same product selling in China.
In China, a 310ml can of Wang Lao Ji is RMB 3.00, while a 310ml can of JDB is RMB 4.50.  The price difference between Mamee Cool Tea and Wang Lao Ji in China is also 1.6 times.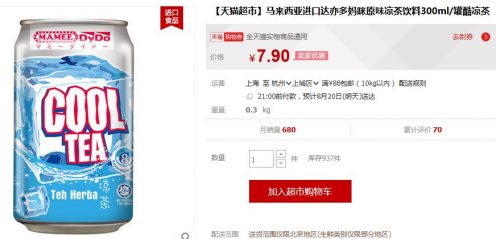 Future outlook for Mamee Cool Tea in China
Mamee Cool Tea has to seek shelf placement in the happening convenience stores like 7-Eleven, Lawson and FamilyMart but this would mean higher placement fee and sacrificing margins.
There is also an opportunity to cross sell Mamee Cool Tea with Mister Potato chips. At the moment, Mister Potato Chips are available in China and are usually place in the imported section.
Taste is important for herbal tea. It would be interesting to know if mainland consumers like the taste of Mamee Cool Tea. Early results show some find it too 'mild' and one said 'it is not as good as Wang Lao Ji', while others liked it.