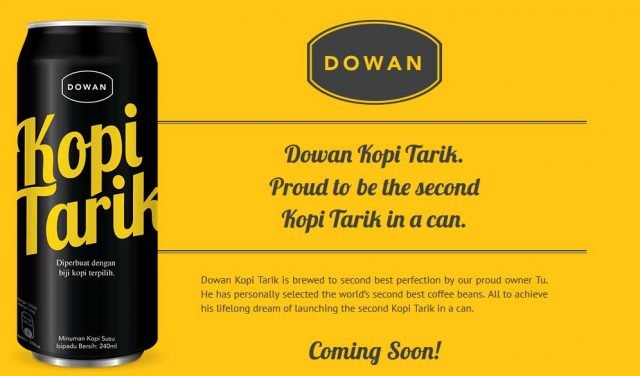 The new Dowan Kopi Tarik is bombarding the social media with a pre-launch teaser. The new kopi tarik, Malaysians commonly refer it as teh tarik (literally "pulled tea"), is 'proud' to be the number two kopi tarik after Asahi's Wonda Kopi Tarik.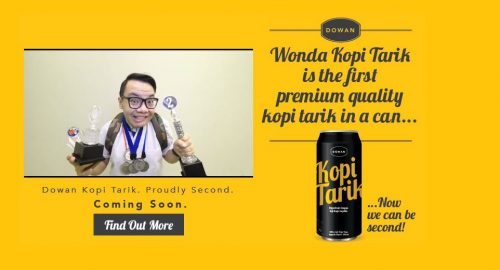 Targeting Malaysiakini.com users
The teaser has attracted the attention of many readers of Malaysiakini.com, a hugely popular alternative media website. Whenever readers go into the Malaysiakini.com website, especially on the mobile site, the first ad they would see is the funny Dowan video. However, quite a number of readers find this irritating, especially after it becomes apparent that you have to skip this ad every time you visit the website.
Malaysiakini.com is the 21st most widely accessed website in Malaysia and the second most popular in the news and media category, according to SimilarWeb Rank.


Despite the intrusiveness of the advertisement, it has served its goal of creating a buzz and hunger for the product.
But is Dowan Kopi Tarik real or a hoax?
Now comes Cafe Nasty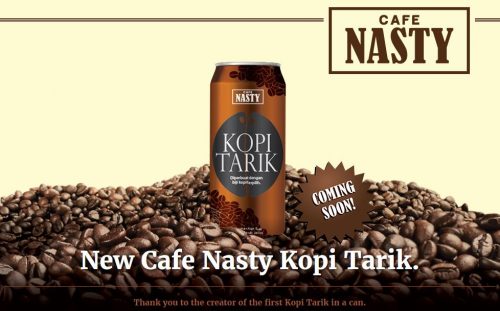 Yesterday (24 August 2016), an advertisement appeared once again on Malaysiakini.com introducing the new Cafe Nasty Kopi Tarik. It paid homage to the existing Wonda Kopi Tarik.

The clip featured the CCO (Copy Cat Officer) of Cafe Nasty who sounded like a 'Chinaman' The video showed Cafe Nasty was actually Wonda Kopi Tarik but with a new sticker.
Lots of 'competitors' but all serve to highlight the impeccable quality of Wonda Coffee
From Dowan Coffee (proud to be number 2) to Cafe Nasty (copy cat), they are all about highlighting Wonda Kopi Tarik as simply the best kopi tarik in the market. No copy cats or wannabes can ever beat it.
Don't expect Cafe Nasty or Dowan Coffee to be out in the market 'real soon' as they are fictional products.
Wonda finally revealed it all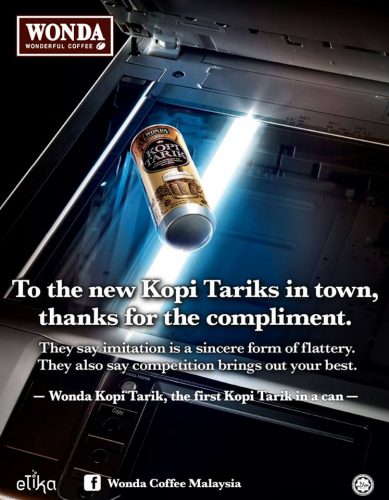 Etika has done it again with this self-directed, self-praising three-part creative advertisement that caught many people by surprise. Some people are still eagerly anticipating the launch of Dowan and Cafe Nasty. It would do no harm to bring the two kopi tarik to life, wouldn't it?
Apparently, not. Dowan Kopi Tarik and Cafe Nasty have decided not to go ahead with their 'launch.' This marks the conclusion of this viral marketing by what the author believes as none other than Wonda Coffee.