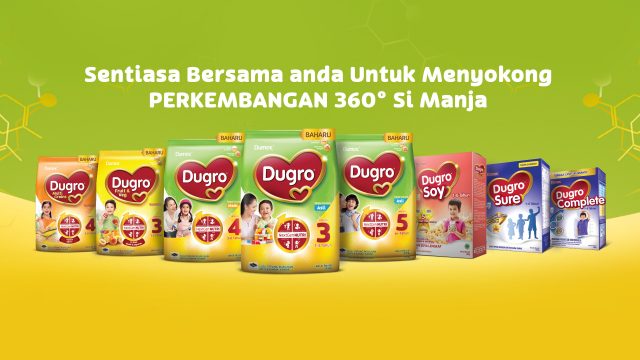 Danone Dumex Malaysia has launched Dugro with a bigger pack size option of 1.5kg to provide greater savings to consumers. For example, the unit price per KG (stage 4) for the 1.5kg pack represents a 7.8% savings compared to the 850g pack. Dugro 1.5kg is available for stage 3 (1-3 years old) and stage 4 (3-6 years old).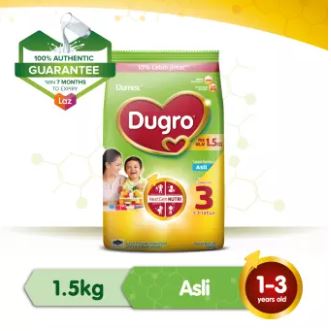 The dairy company has also upgraded the formula to NextGen NUTRI. The new formula not only has the highest DHA/100g in the category of 1-6 years old under the price range of RM 35/KG, it also contains important vitamins and nutrients such as iron, inulin, calcium, vitamin A, E, C and D.
As part of the pack change, the size of the previous pack has been reduced to 850g from 900g. According to Danone Dumex Malaysia, the suggested serving size has been lowered to 32g per serving from 36g previously to be in line with children's dietary needs. Therefore, the number of servings has increased by 1 to 26 glasses from 25 glasses.