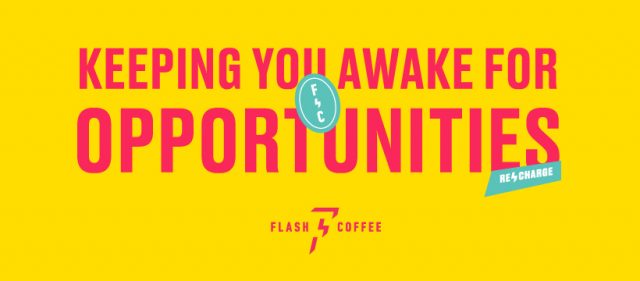 Flash Coffee, a fully tech-enabled coffee chain under Rocket Internet Company, has opened its first outlet in Thailand at Hong Kong Plaza on South Sathorn Road in Bangkok on 14 May 2020. According to Coconuts.co, Flash Coffee brings to Thailand its famous avocado-infused lattes (THB 70), lychee coffee (THB 70) and Nutella Latte (THB 75). For THB 40, one can get an espresso or an americano.
Non-coffee drinks include Nutella Coconut Shake (THB 75), Lotus Biscuit Shake (THB 75) and Matcha-Damia Shake (THB 70).
Consumers can opt for plant-based substitutes – soy, pistachio or almond.
Flash Coffee, which has stores in Indonesia, will focus on the grab-and-go concept with a heavy emphasis on delivery and takeaway.