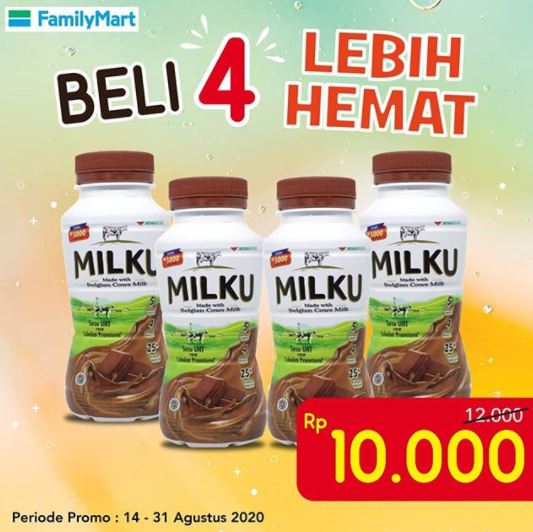 Indonesia's Wings Food has launched a new flavoured milk drink in a bottle. The new Milku Susu Cokelat or Milku Chocolate Milk (200ml) represents the company's first UHT milk. Milku is made from Belgian cow's milk.  
This is a significant development as Wings Food, known for its focus on the mass market, is entering into the dairy segment and pricing the new product at a hugely affordable introductory price of IDR 3,000 (regular price IDR 3,600).
As a comparison, Nutriboost Minuman Cokelat + Susu (240ml) in plastic bottle is priced at IDR 7,200 at Klikindomaret and Milo Healthy Drink Nutri Up 225ml in plastic bottle is retailed at IDR 8,800.
Wings Food is going after volume and will pose a serious challenge to the existing dairy players with dairy products in UHT format. The value approach works in an environment where consumers are trading down due to unfavourable economic condition brought on by the COVID-19 pandemic.