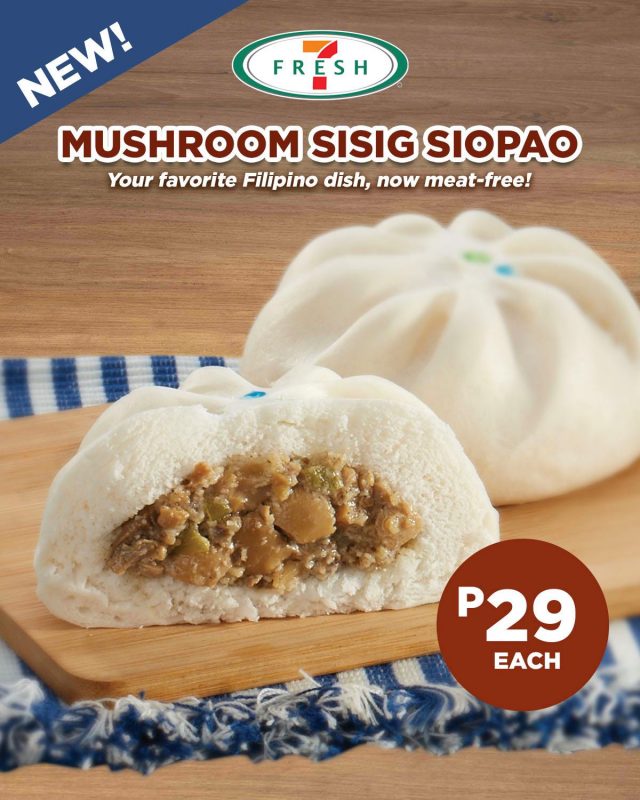 7-Eleven Philippines has taken meat-free to the next level with meatless siopao. Siopao, according to Wikipedia's description, is "hot bun" and is the Philippine cuisine indigenized version of the Cantonese steamed bun called cha siu bao. This Mushroom Sisig Siopao is now available in all 7-Eleven stores in Mindanao.
However, this sisig siopao is not for vegan as it contains mayonnaise, according to a netizen who claimed to have spoken to 7-Eleven's head of foodservices through through the VP. The listed ingredients in the mushroom sisig siopao are mushroom, liquid seasoning, onion, chilli, real mayonnaise, pepper, modified starch and cooking oil.
This is similar to what has happened to FamilyMart in Taiwan few months ago when it first launched its plant-based meat menu with netizens criticising the dish was not suitable for those who practice strict vegetarian. Companies need to be mindful of the concerns of vegan/vegetarian by ensuring the ingredients are properly listed in the communication materials.