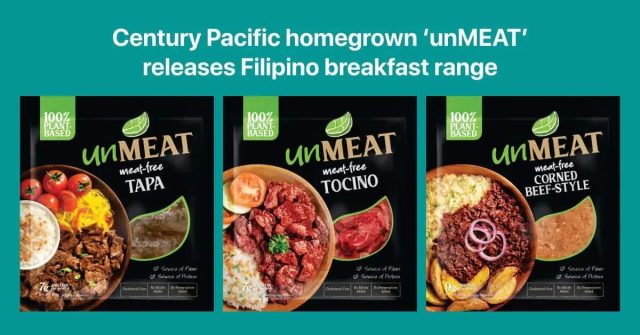 Century Pacific Food (CNPF) has released the plant-based version of popular Filipino breakfast fares under the unMEAT range. The line includes favorite Filipino breakfast viands such as Tocino ('pork cutlets), Tapa (beef), and Corned Beef – all made with 100% plant-based ingredients.
Nikki Dizon, Vice President and General Manager of CNPF Refrigerated Foods shared, "The plant-based alternatives category here in the Philippines is still quite nascent. Plant-based food choices are scant in variety, making it difficult for consumers to consistently embrace a healthier and more sustainable lifestyle. That's what we want to address with the launch of our breakfast line."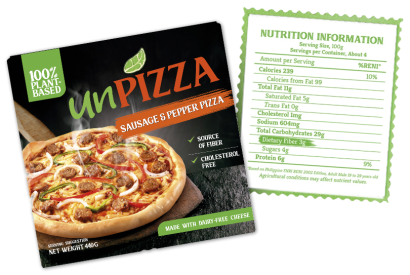 CNPF also released 'unPIZZA', an e-commerce exclusive that comes in 3 flavors.
In 2021, the Company launched affordable plant-based meals in over 1,900 7-Eleven outlets. CNPF also expanded to plant-based dairy alternatives with the introduction of 'unCHEESE' through affiliate company, Shakey's Pizza Asia Ventures, Inc. (PSE:PIZZA). CNPF co-created PIZZA's first plant-based pizza, the 'Goood Taco Pizza', contributing its 100% plant-based meat toppings and dairy-free cheese to the development of the new menu item.
Click here to purchase from Shopee in the Philippines.