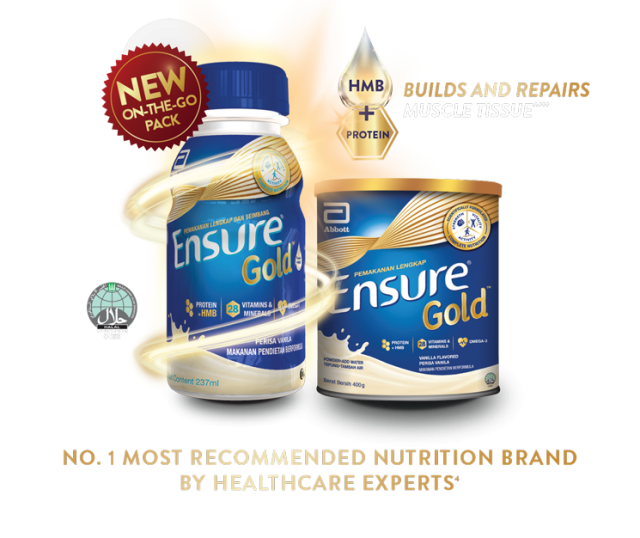 Abbott Laboratories (M) has introduced a new range of products including Ensure Gold in RTD format, Ensure Gold in Creamy Coffee flavour and Glucerna in Wheat flavour.
Ensure Gold RTD is designed for consumers from the age of 40 to help them stay active and strong to do everyday activities they they love. Ensure Gold contains HMB and Triple Protein Blend to help regain physical strength – along with 28 vitamins and minerals for complete and balanced nutrition.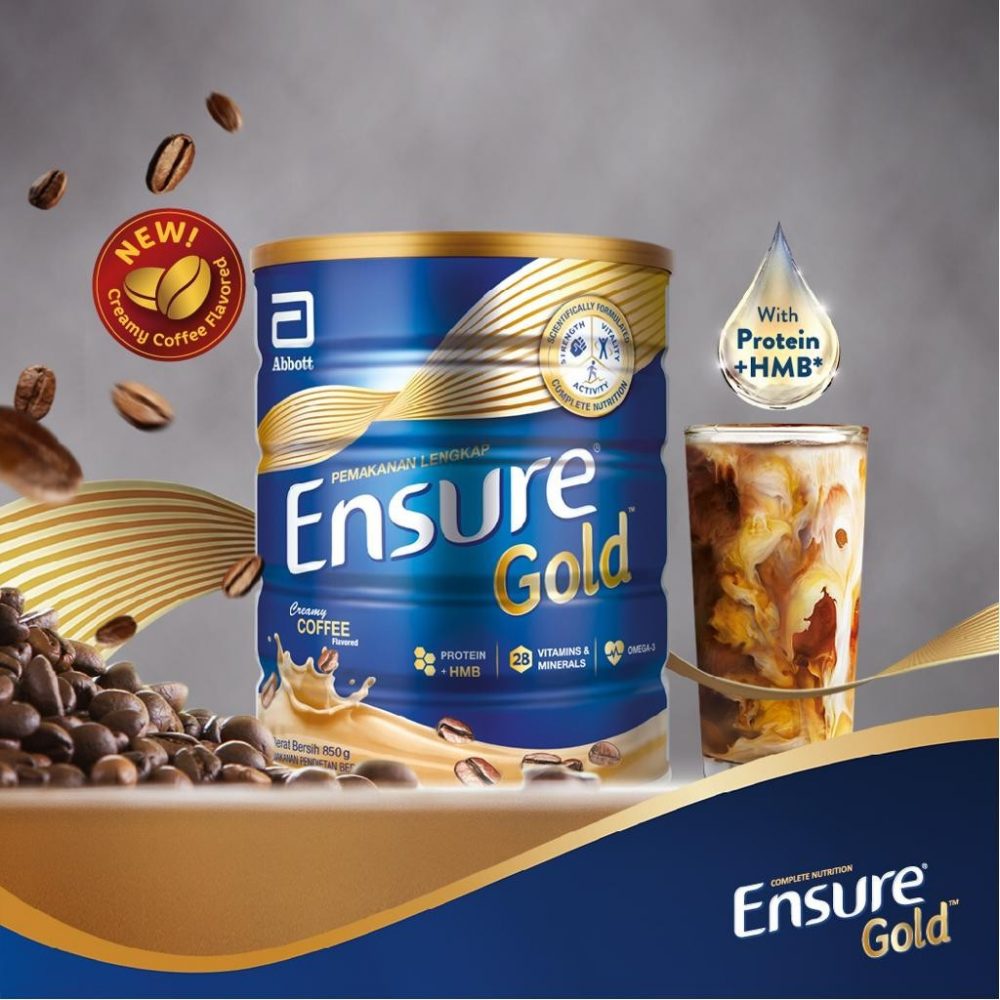 Ensure Gold in Creamy Coffee flavour makes it tastier for consumers who prefer the coffee taste. Ensure Gold is also available in vanilla, green tea, chocolate and wheat flavour.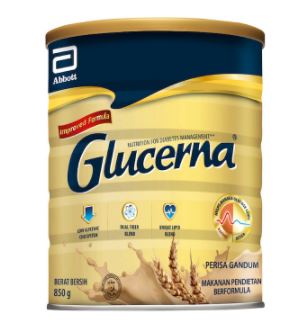 Glucerna in Wheat flavour comes with a unique blend that is scientifically designed to promote the secretion of Insulin through GLP-1 Pathway and has 4X higher Myo-inositol (compared to previous version of Glucerna), which is helps to improve insulin sensitivity for glycemic control.
Purchase Ensure Gold and Glucerna from Abbott Laboratories' offical store on Shopee by clicking the link here.