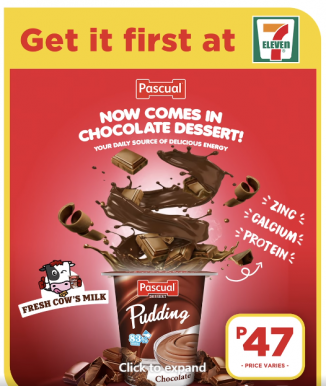 Calidad Pascual, which has launched a range of Pascual Creamy Delight Yogurt in the Philippines, has now extended the portfolio to include pudding. Pascual has a joint venture with Asia Brewery to develop an entire range of long-life yogurts under the Pascual Creamy Delight brand.
Pascual Pudding is made of fresh cow's milk and contains zinc, calcium and protein to offer a daily source of delicious energy.
We are increasingly seeing yogurt brands including Lactel in Malaysia expanding into pudding or dessert to offer consumers with something that is delicious yet healthy.