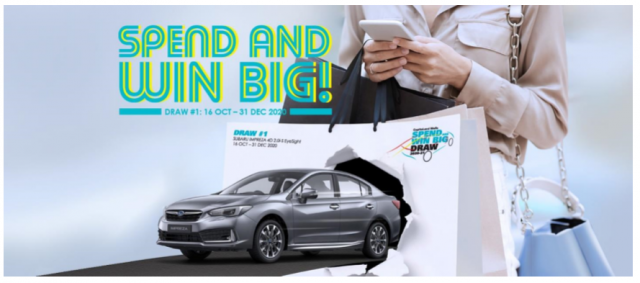 CapitaStar App unveils a new brand identity and upgraded eCapitaVoucher features
More new-to-market brands and concepts to debut in CapitaLand malls in 4Q 2020
Singapore, 14 October 2020 — CapitaLand will be launching the "CapitaLand Malls Spend and Win Big Draw" in collaboration with Tan Chong International Limited, offering attractive prizes valued at more than S$580,000 in total. Six brand new Nissan and Subaru cars and S$15,000 worth of eCapitaVouchers will be given away across six draws from 16 October 2020 to 31 December 2021. Shoppers receive one lucky draw chance for every S$50 spend at any of the 17 participating malls as well as on CapitaLand's twin digital platforms eCapitaMall and Capita3Eats. This is CapitaLand's largest consumer giveaway in Singapore in terms of prize value and the number of participating malls and platforms.
The 15-month consumer campaign follows the revamp of the CapitaStar App, as CapitaLand ramps up its plans to deepen its shopper engagement by enabling a smarter, more convenient and personalised shopping experience.
Mr Chris Chong, Managing Director, Retail, CapitaLand Singapore, said: "The continued support of shoppers has been critical to Singapore's retail industry. Launching a large-scale campaign 'CapitaLand Malls Spend and Win Big Draw' is our way of showing support and expressing our appreciation to our shoppers and retailers who motivate us to do our best. CapitaLand will continue to push Singapore's retail transformation with new concepts and brands, through our ecosystem of online-and-offline platforms and the revamped CapitaStar App."
CapitaLand Malls Spend and Win Big Draw
To take part in the "CapitaLand Malls Spend and Win Big Draw", all shoppers have to do is snap and upload their receipts via the CapitaStar mobile app or ION Orchard mobile app (depending on where they make their purchases) during the qualifying periods. Every S$50 spend on the same day and in the same mall entitles shoppers to one lucky draw chance and there is no limit in the number of chances. CapitaStar members who spend a minimum of S$50 on eCapitaMall and Capita3Eats will be automatically enrolled in the draw without the need to snap receipts.
The campaign will comprise six draws – one draw for the period 16 October to 31 December 2020, four quarterly draws from 1 January to 31 December 2021 and one grand draw for all eligible entries from 16 October 2020 to 31 December 2021.
The stakes get higher with every draw! The six car prizes for the first to grand draws are namely: a Subaru Impreza 4D 2.0i-S EyeSight; a Nissan Kicks e-POWER Electrified Urban Crossover; a Subaru XV 2.0i-S EyeSight; a 7-Seater Nissan Serena e-POWER Electrified MPV; a Subaru Forester e-BOXER 2.0i-S EyeSight; and a Nissan LEAF. An additional 60 shoppers, 10 at each of the six draws, will receive S$250 worth of eCapitaVouchers each.
Mr Glenn Tan, Deputy Chairman and Managing Director of Tan Chong International Limited said: "We are pleased to launch this collaboration with CapitaLand as it is a great way to showcase our range of Nissan and Subaru cars in Singapore. Our customers can learn more about their key features and technologies, how they are suitable for their families and lifestyles. Safety is something which should never be compromised so we are proud to display the Subaru Forester, which has more than 100 safety features. In addition, our award-winning Nissan ePOWER technology will suit families who value green, fuel-efficient motoring. I hope the six lucky winners from CapitaLand Malls will enjoy many wonderful and memorable journeys with their families"
Raffles Prestige members, American Express® CapitaCard Members, IONPRIVI, IONPRIVI ELITE and The 100 Members get double their chances at the "CapitaLand Spend and Win Big Draw" with every S$50 spend on the same-day, at the same-mall across 17 participating CapitaLand malls and CapitaLand's twin digital platforms, eCapitaMall and Capita3Eats.
For more details, please refer to www.capitaland.com/spendandwinbig.
Refreshed CapitaStar identity
Browsing, shopping and earning rewards are now more convenient 24/7 with the revamped CapitaStar App. The brand's familiar star symbol features simpler and cleaner lines, in a refreshing light blue colour that reflects the ease and accessibility of the new app interface. The revamped CapitaStar App works faster, making the accumulation and redemption of STAR$® a breeze.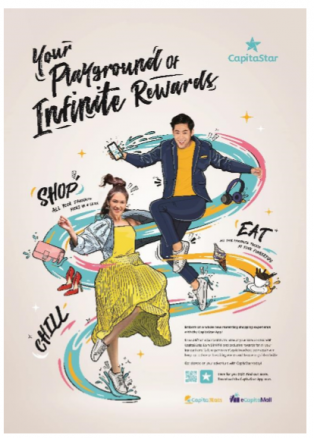 As the pioneer of digital shopping mall loyalty programmes in Singapore, CapitaStar rewards members with STAR$® for their daily spend when they snap and upload their receipts for in-mall purchases. When members shop online at eCapitaMall and Capita3Eats, STAR$® is automatically awarded in their CapitaStar accounts.
With STAR$®, CapitaStar members can redeem a plethora of curated rewards and exclusive privileges on the CapitaStar App, as well as use their STAR$® as a form of cashback by exchanging them for eCapitaVouchers and then immediately offsetting their dining and shopping transactions at over 2,500 retailers across participating CapitaLand malls island-wide, effectively bridging a holistic and rewarding offline-and-online shopping experience as part of CapitaLand's extensive retail ecosystem.
Bringing even more convenience to shoppers, CapitaStar members who link their CapitaStar accounts with DBS PayLah! and transact using DBS PayLah! at participating retailers at CapitaLand malls earn STAR$® automatically without having to snap receipts.
Enhanced eCapitaVoucher features
As part of the CapitaStar App revamp, shoppers can now make payments down to S$0.01 with eCapitaVouchers. Shoppers can look forward to making payments using eCapitaVoucher on eCapitaMall and Capita3Eats by the end of October 2020.
CapitaVoucher, a popular gift idea in Singapore, now boasts digital gifting capabilities with eCapitaVoucher on the CapitaStar App. Shoppers can conveniently purchase eCapitaVouchers with American Express®, Visa and Mastercard and gift them on-the-go through CapitaStar App. As a testament to its popularity as a gifting option, some S$96 million worth of eCapitaVouchers and CapitaVouchers were purchased by consumers in 2019.
Elevated membership rewards and perks
To meet shoppers' diverse lifestyle needs, the CapitaStar programme offers cashback, rebates and other lifestyle benefits with a strong slate of partnership alliances including American Express® CapitaCard, Ascott Star Rewards (ASR), DBS PayLah!, Grab, People's Association Passion Card and SP Group, and many more.
ASR and CapitaStar members are now able to exchange ASR Points for STAR$® and vice versa, offering CapitaStar members full flexibility to earn and redeem points with no blackout date restrictions at participating Ascott serviced residences and hotels.
Passion Card-CapitaStar members can now redeem eCapitaVouchers at an exclusive rate when they link their accounts. Similarly, with Singapore Power's (SP Group) Step Up with GreenUP gamification initiative, members can complete GreenUP challenges and activities on the SP Utilities App to unlock exclusive CapitaStar rewards when they link both their CapitaStar and SP Services Utilities accounts.
To further cater to the diverse needs of its growing membership base, CapitaStar has introduced Raffles Prestige, a by-invite only membership tier. Raffles Prestige members are granted exclusive event invites and privileges such as accelerated STAR$® earn rate and two hours of complimentary parking at Raffles City Singapore. They will also enjoy curated lifestyle partner perks from ASR, BMW, Jewel Changi Airport, Raffles Medical and more.
Promotions and new offerings at CapitaLand malls
From now till 31 December 2020, CapitaStar is rewarding members three times STAR$® with minimum use of S$20 eCapitaVouchers at participating CapitaLand malls island-wide. New CapitaStar members will also be rewarded with S$3 Grab vouchers when they key in the promo code "CSPLAY" into the CapitaStar app upon registration.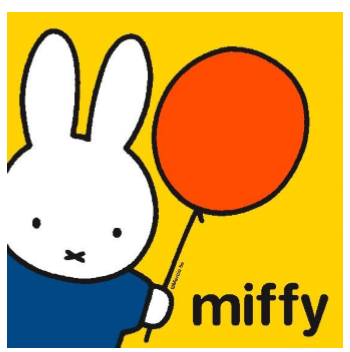 Rounding the year up with good cheer and merry making, CapitaLand malls across Singapore are introducing a new slew of brands spanning across fashion, beauty, lifestyle and games. Japanophiles missing their annual pilgrimage can rejoice! Japanese skincare, cosmetics and supplements retailer, Osaka Kuma, has reached Singapore's shores and setting up shop at Bugis+. Also opening at Bugis+ is Southeast Asia's first Miffy concept store. Shoppers can also check out the revamped BHG next door at Bugis Junction for a new and refreshing array of sustainable beauty brands, and luxury beauty counters by coveted brands including Burberry, Decorte and Nars. Active shoppers can look forward to burning off some of that pent-up energy and let loose at Timezone's biggest outlet yet, set to launch in the first week of December 2020 at Westgate.
Diners are invited to go on a gastronomic journey around the world with CapitaLand malls. First stop, dig into flaky char siew buns and old-school bakes such as tau sar piah and yuan yang biscuits by Malaysia's famed Mei Kee by Bakery Cuisine in JCube. Then hop over to Bugis Junction for a taste of Hong Kong with Joy Luck Teahouse's second outlet with an irresistible selection of sweet and savoury snacks ranging from egg tarts, curry fishballs and chee cheong fun. For bubble tea afficionados, get your Taiwanese bubble tea fix with Playmade's upcoming collaboration with Dove, set to debut in Westgate!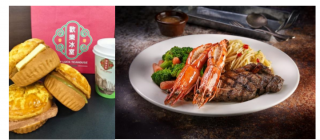 Meat lovers must check out Bugis Junction's new All-You-Can-Eat Japanese Shabu Shabu restaurant, Wagyu More. Beef up your meals with their premium buffet package and pick from premium Japanese A5 Wagyu Beef, Australian Wagyu Beef, and Black Angus Beef as part of their premium buffet package. Then tuck into familiar flavours of Singapore with a new concept – the first XW Western Grill restaurant by Minor Food Singapore at Lot One Shoppers' Mall serves up juicy steaks and flame-grilled chicken and fish at affordable prices sans service charge, so you can indulge without feeling the pinch.
Campaign images can be found here: https://tinyurl.com/spendandwinbig