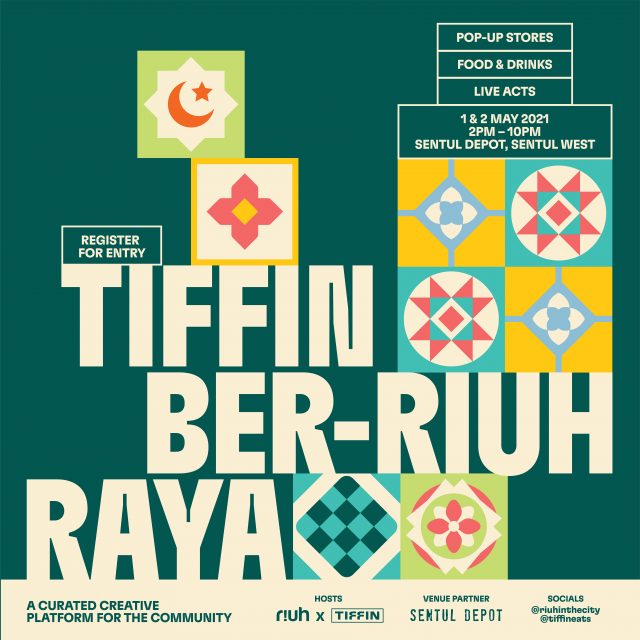 52 homegrown retail brands plus live performances to be featured in the
spirit of reviving local creative scene
KUALA LUMPUR, 20 April 2021 – Get re-connected with RIUH as everyone's favourite curated creative platform continues its journey in bringing the arts closer to the community, our homes and hearts with a brand-new look and feel. RIUH has proudly supported more than 1000 homegrown businesses with the accumulated transaction amount of RM4.7m as well as featured more than 800 creative talents through live acts, activities, workshops and collaborations but best of all had the privilege of hosting a total of 222,000 visitors throughout 26 physical editions and activated alliances with more than 30 creative partnerships.
RIUH Raya is back in the flesh after an absence of more than a year this 1st and 2nd May at Sentul Depot from 2pm till 10pm and this time, partnering with creative culinary platform, Tiffin for Tiffin Ber-RIUH Raya! Alongside YTL Land as the venue partner, this industry collaboration with Tiffin also marks the first of a series of efforts to support the creative scene. As one of the very first new normal events to operate, tightened and strict Covid 19 SOPs will be in place, therefore event admission is by registration only. So be sure to get registered through http://bit.ly/TRR21visitor from 23rd April onwards and get Raya ready with RIUH!
Always in the spirit of support lokal, Tiffin Ber-RIUH Raya will feature 52 wish list worthy
homegrown retail brands with apparel, accessories, cookies, home decor and beauty offerings. Popular picks include Whimsigirl, AnaAbu and Tangsi while Machino, Bloom Batik and Jamuglo will bring some new names to the array. Also get ready to delight culinary senses through Tiffin's curation of 12 food and drink purveyors that will serve Raya favourites with a twist!
Give back to society when you purchase from twelve Buy For Impact retail vendors – discover food, fashion, lifestyle and gifts that benefit different groups like single mothers, refugee youth, the hearing impaired community, and the environment.
Buy for Impact Movement is a flagship initiative under MaGIC's Social Innovation programme, with a goal to cultivate a conscious buying behavior and encourage the use of purchasing power to support products that give back to society or the environment.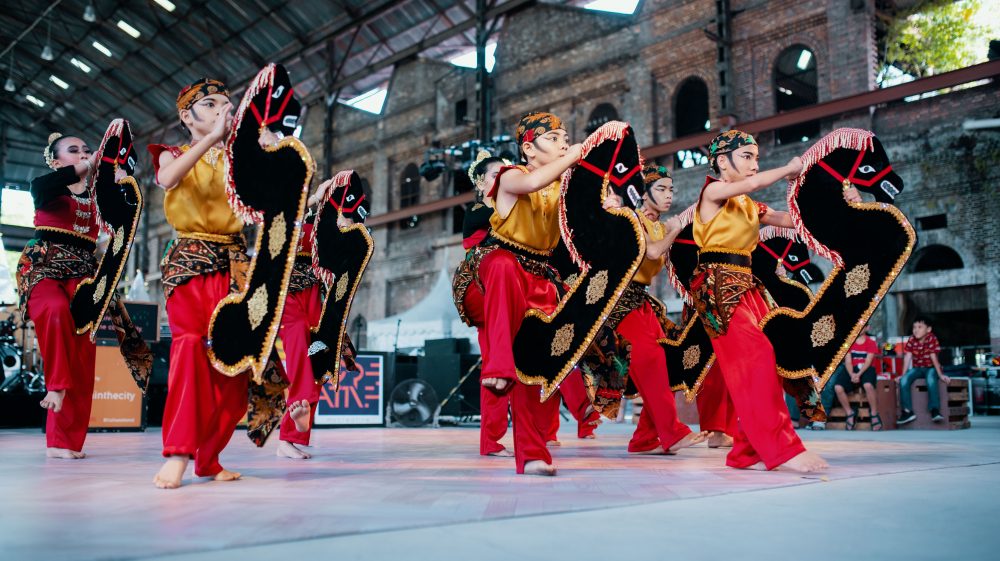 The anticipated return of live performances on the RIUH stage will be headlined by Ushera, Colour of Voices, Mafidz, Merakki, MAI and ASK Dance Company with a special Raya showcase.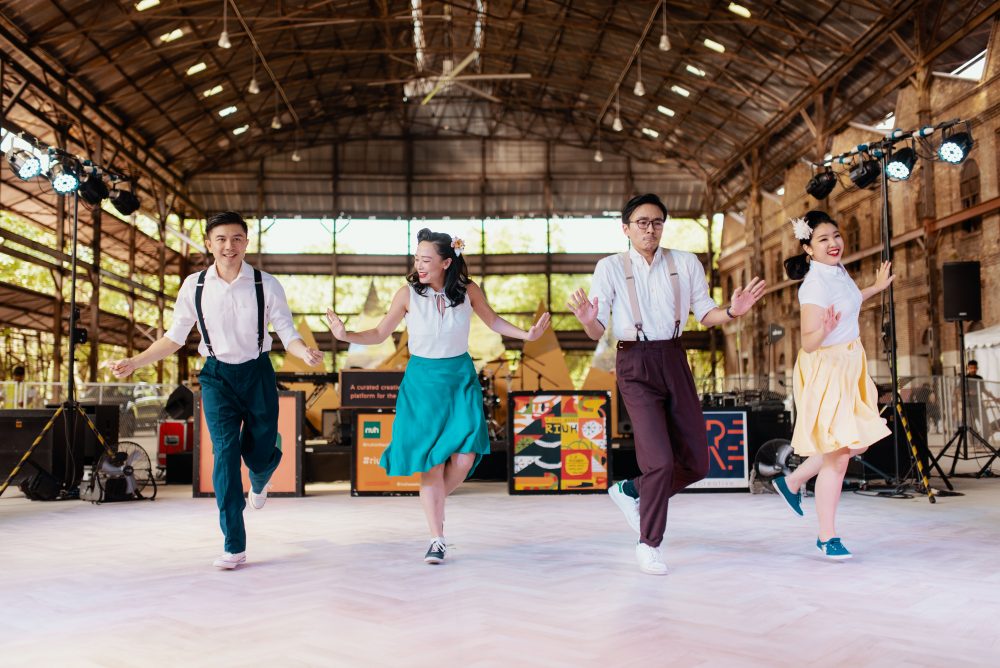 This year, in addition to the PRISMA initiatives under way, RIUH introduces RIUH 24/7 – its online movement this April. The online arm complements the physical platform to connect creatives with the community based on five key pillars: Retail pop-up stores, Food, Live Acts, Workshops and Showcases.
"Our mission to bridge the gap between creatives and the community is further tested but
enhanced by the hardships endured especially by the independent artisans, talents and
homegrown brands RIUH have come to be synonymous with. We're hopeful that our return to the scene will provide the deserving brands, talents and the community a much-needed boost – this time not only on ground, but online as well through RIUH 24/7."
• RIUH 24/7 – a website that acts as an online curated platform for the creatives and the
community. The new website will include a directory of local brands, a blog and more.
• RIUH Talks – a capacity-building programme for aspiring and up-and-coming creative
entrepreneurs.
• The RIUH Show – a curated video series showcasing performances from the performing arts and music sector
RIUH is a curated creative platform that aims to enhance the creative ecosystem by connecting homegrown brands, creative entrepreneurs, creators and artists to the community.
Check out what RIUH has in store on www.riuh.com.my or head to the Instagram & Facebook page @riuhinthecity and get connected!