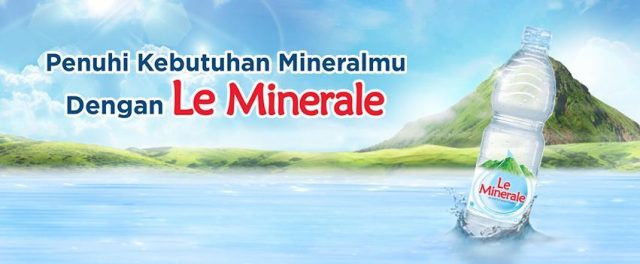 Indonesia's PT Mayora Indah Tbk has started its first shipment of Le Minerale mineral water to Singapore in October 2019. The shipment comprised two containers of Le Minerale valued at IDR 100 million. The company current exports to the Philippines (first launched in 2017), Papua New Guinea, East Timor and Brunei.
At the moment, the export value of Le Minerale accounts for around 1%-2% of Mayora Indah's export revenue, said Mayora Indah President Director Andre Sukendra Atmadja. He added that the export value of Le Minerale is around IDR 100 billion (USD 7 million).
In 2018, the value of Le Minerale export grew 23%, said Hartono Gunawa, Mayora Indah general manager for export. The target for 2019 is to achieve a 31% growth over 2018. The Philippines currently accounts for the bulk of Le Minerale's export revenue.
In Singapore, several Indonesian bottled water brands have entered the local market including Danone's Aqua and PT Sinar Mas Agro Resources and Technology's Pristine alkaline water. Le Minerale will be competing against these Indonesian brands as well as against local players.