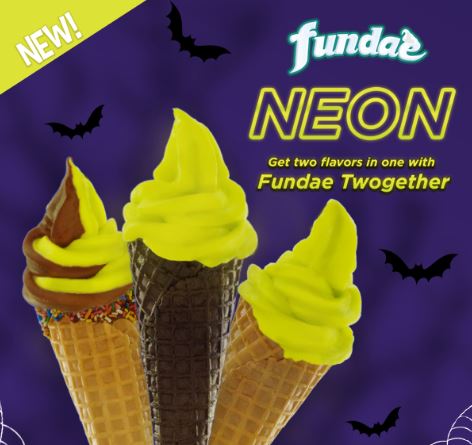 In Southeast Asia, ice cream has proven to be a crowd puller into convenience stores and retailers are innovating with various ice creams in cone.
At the end of October 2018, 7-Eleven Philippines unveiled Fundae Neon in time for Halloween. This glow-in-the-dark ice cream has generated a lot of excitement for the country's largest convenience store chain. However, the colour will only really glow under a UV backlight. Fundae Neon is priced at PHP 15.
myNEWS.com new mango ice cream
In Malaysia, myNEWS.com has added Maru Mango and Maru Mix into its ice cream range in December 2018. Maru Mix is a mix of Maru Mango and Maru Milk.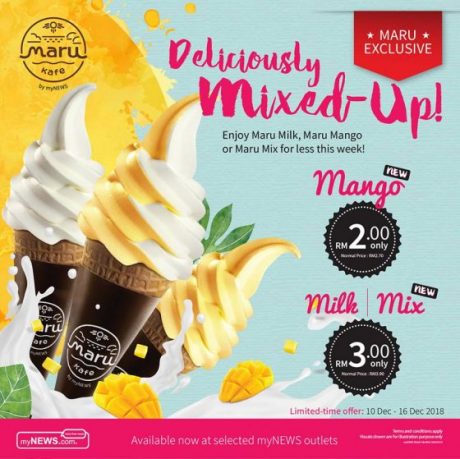 FamilyMart Christmas sofuto
Also in Malaysia, FamilyMart rolled out a Christmas edition sofuto in December 2018 that features the aromatic fragrance of roasted tea from Japan. Known as the Ho Ho Hojicha Latte Sofuto, the sofuto is a continuation of its other popular limited-edition sofuto such as the Murasaki Sweet Potato Cheesecake Sofuto, first launched in September 2018. The retailer claims the Murasaki Sweet Potato Cheesecake Sofuto is its "wildest sofuto flavour yet."