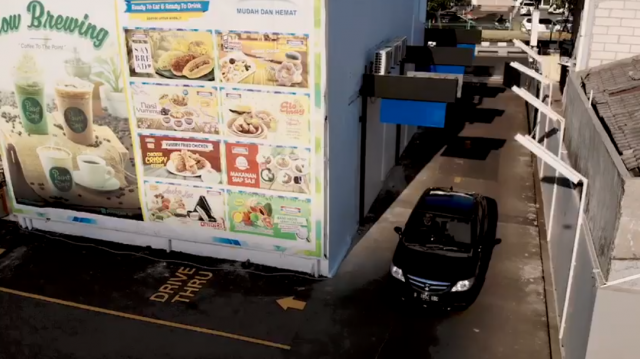 Hat offs to the Indonesian largest minimarket chain Indomaret for being the first minimarket in Indonesia to offer drive-thru service.
The outlet is located at Kebon Jeruk in West Jakarta. The location is ideally suited for the drive-through concept (see the map below).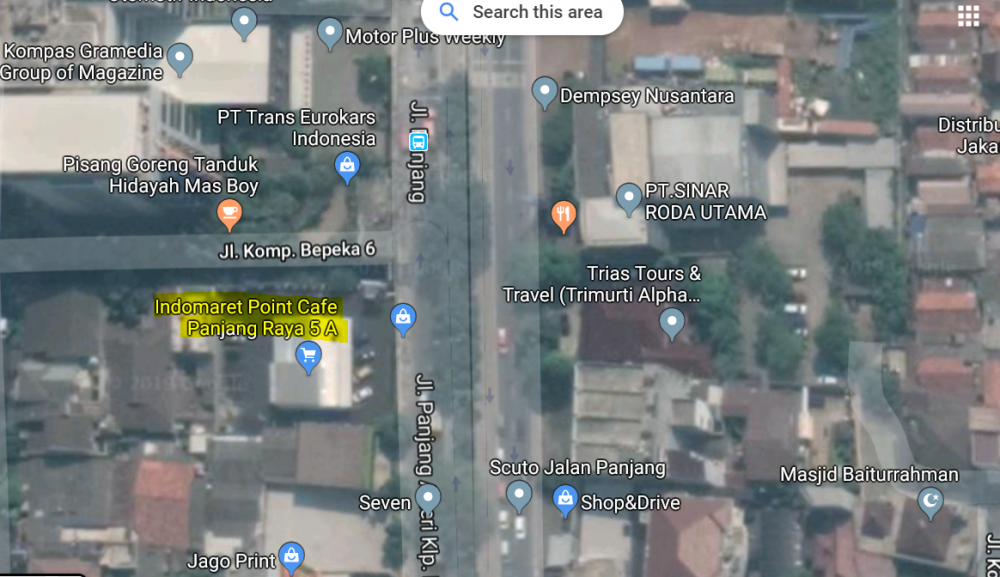 The drive-through concept is expected to drive sales of Indomaret's convenient food and drinks especially those served by Indomaret Point Cafe, which is located inside the minimarket. Point Cafe offers high quality, affordable coffee brewed using 100% Indonesian coffee beans. The target demographics are young executives and millennial looking for a quick pick-me-up drink.
The drive-through concept works well for the foodservice industry but it is still early days for grocery shopping. Indomaret can use this concept to enable shoppers to pre-order their grocery online with pick up at the drive-through outlet.