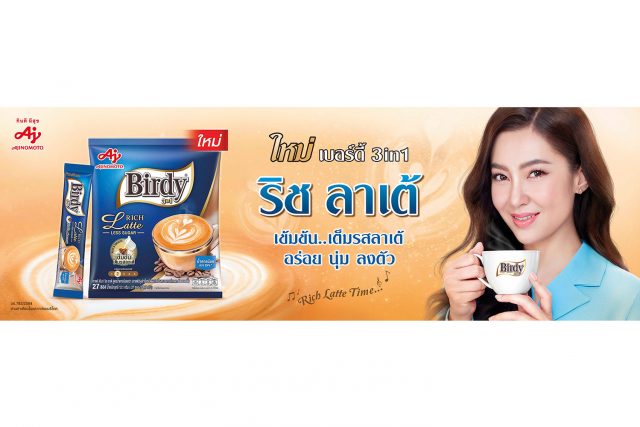 18 MAY 2021 – Birdy 3in1 has introduced a new line of ready-made coffee beverages, "Rich Latte", offering an optimum combination of coffee and creamy taste. Hitting screens in a new TV commercial (TVC) campaign, the new Birdy 3in1 retains the same presenter, "Bella Ranee", enjoining everyone to enjoy the well-balanced latte coffee as a perfect way to kick-start every day.
Nowadays, healthiness is a huge trend in Thailand. Thai people are increasingly interested in healthy products, leading to the launch of lots of products with a less-sweet and less-sugary concept.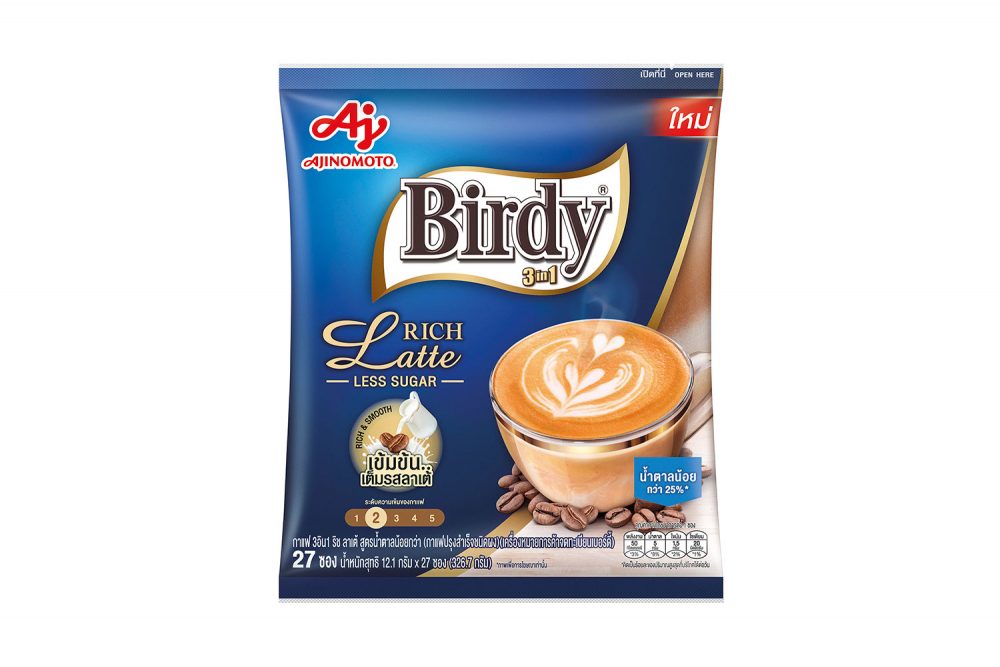 With this in mind, Ajinomoto Co., (Thailand) Ltd. developed "Birdy 3in1 Rich Latte", a latte coffee drink with an irresistible combination of coffee and creaminess. The formula makes for a well-balanced mellow taste but with 25% less sugar compared to Birdy 3in1 Super Creamy, thereby meeting contemporary consumers' preferences.
Last year, Birdy 3in1 Espresso with 25% less sugar was launched to a very positive reception.
Ajinomoto Co., (Thailand) Ltd. is intent on promoting "healthy living society" and being a healthy choice for consumers. The company seeks to improve quality of life in accordance with its Ajinomoto Group Creating Shared Values (ASV).
The new TVC campaign for Birdy 3in1 Rich Latte, presented by "Bella Ranee", vibrantly introduces consumers to the well-balanced milky and creamy coffee in latte style.
New Rich Latte "Birdy 3in1" is available now at convenience stores and supermarkets nationwide.
Stay up-to-date with the latest breaks at Birdy's Facebook fanpage 'Birdy World'.