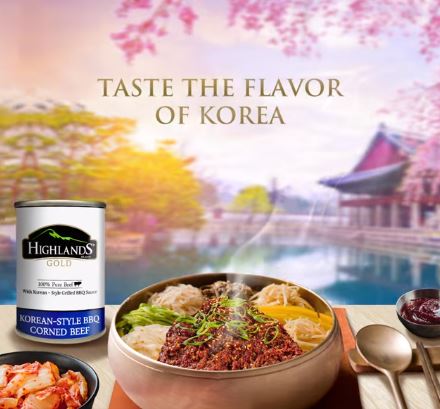 In the Philippines, Highlands Gold Corned Beef has recently launched two new flavours including Korean-Style BBQ flavor. The new Korean-style BBQ is made with real Korean-style BBQ sauce that will make you say "Saranghae."
For those looking for a new and bold flavor, they can try the new Highlands Gold Black Pepper variant made with real crushed pepper for that peppery, mildly, and spicy kick.
Click here to buy from CDO Foodsphere's e-commerce store on Shopee Philippines.