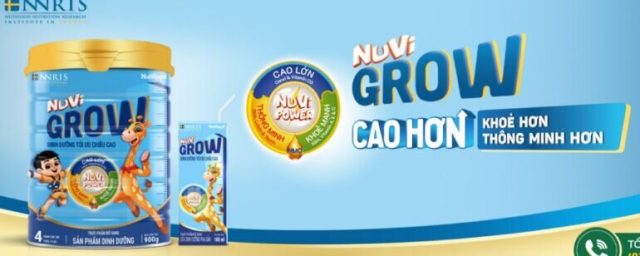 Vietnam's Nutifood has launched Nuvi Grow, which offers height optimum nutrition specially formulated by Nutifood Nutrition Research Institute in Sweden.
Nuvi Grow contains vitamin K2 and D3 as well as calcium. It not only helps to optimise height but also formulated to serve as the perfect source of nutirtion to ensure the baby grows healthy. The key ingredients are 2'FL HMO imported from Europe, iron, zinc, FOS, lutein, taurine, choline and DHA.
Nuvi Grow Step 4 (900g) is priced at VND 308,000 per unit, while Nuvi Grow RTD (110ml x 48) is VND 336,000 and 180ml x 48 is VND 480,000.