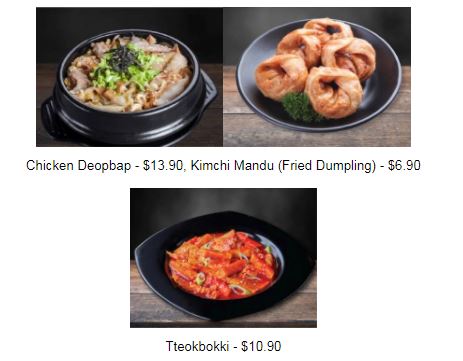 From now till 31 December 2021, enjoy free delivery at selected Capita3Eats restaurants with a minimum order of $40 (or $20 at selected outlets)!
Easy Delivery Meals
Enjoy a comforting plate of Seorae Korean Charcoal BBQ's Chicken Deopbap while binge watching the latest K-drama, or munch on some authentic Kimchi Fried Dumplings. Want something with a kick of spice? Opt for some chewy Tteokbokki – rice cakes paired with fish cakes in a generous pool of special spicy sauce.
Gather round the table with some family-feast options! Now the whole family can enjoy a pot of Daebak Army Stew, freshly made from the Seoul Yummy kitchen. Its 3-meat assortment of spicy chicken slices, spicy pork collar slices and beef slices give the stew a depth of flavor while catering to every camp of meat-lovers. And, for the seafood-lovers, we did not forget you! The Jjang Army Stew, with its clams, spicy octopus, prawns and squids, will be sure to satisfy your tastebuds.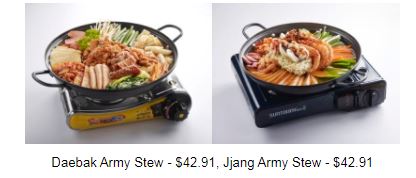 For The Home Cooks
If you're feeling adventurous and looking to whip up your own homemade Korean meal at home, eCapitamall's Korean Food Mart, Hanguk Kitchen, is here to supplement your home dining experience with some k-kitchen essentials. These heat-and-serve options are also available for you to stock up on for busier days. Enjoy a balanced meal with the Braised Beef Short Rib Stew that boasts of flavourful meat marinated in an umami Kalbi Sauce, paired with a variety of healthy vegetables. Then, complete your meal with a bowl of Traditional Chicken Seaweed Soup or pack in added nutrients with some Ginseng Chicken Soup.
No Korean meal is really complete without a plethora of Banchans like the must-have fresh-cut Kimchi, to the Simmered Lotus Root Banchan and Season Dried Radish Banchan!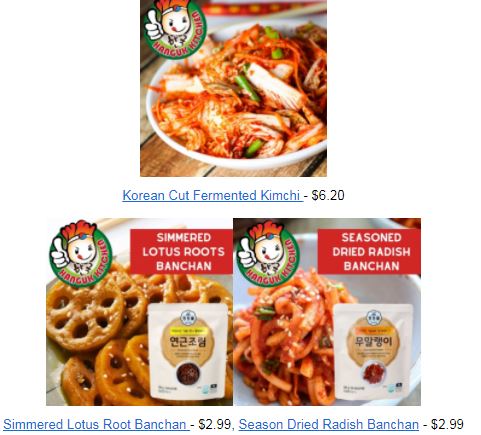 Don't miss out on eCapitamall and Capita3Eats's wide range of Korean food options, easily accessible and sent right to your doorstep with the click of a button!