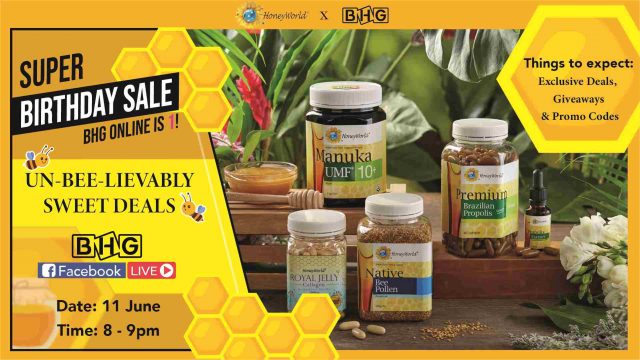 Celebrate the endless fun that is BHG Online's first birthday with HoneyWorld! Coming to you via Facebook Livestream, prepare for some un-BEE-lievably sweet and exclusive deals, giveaways and promotion codes.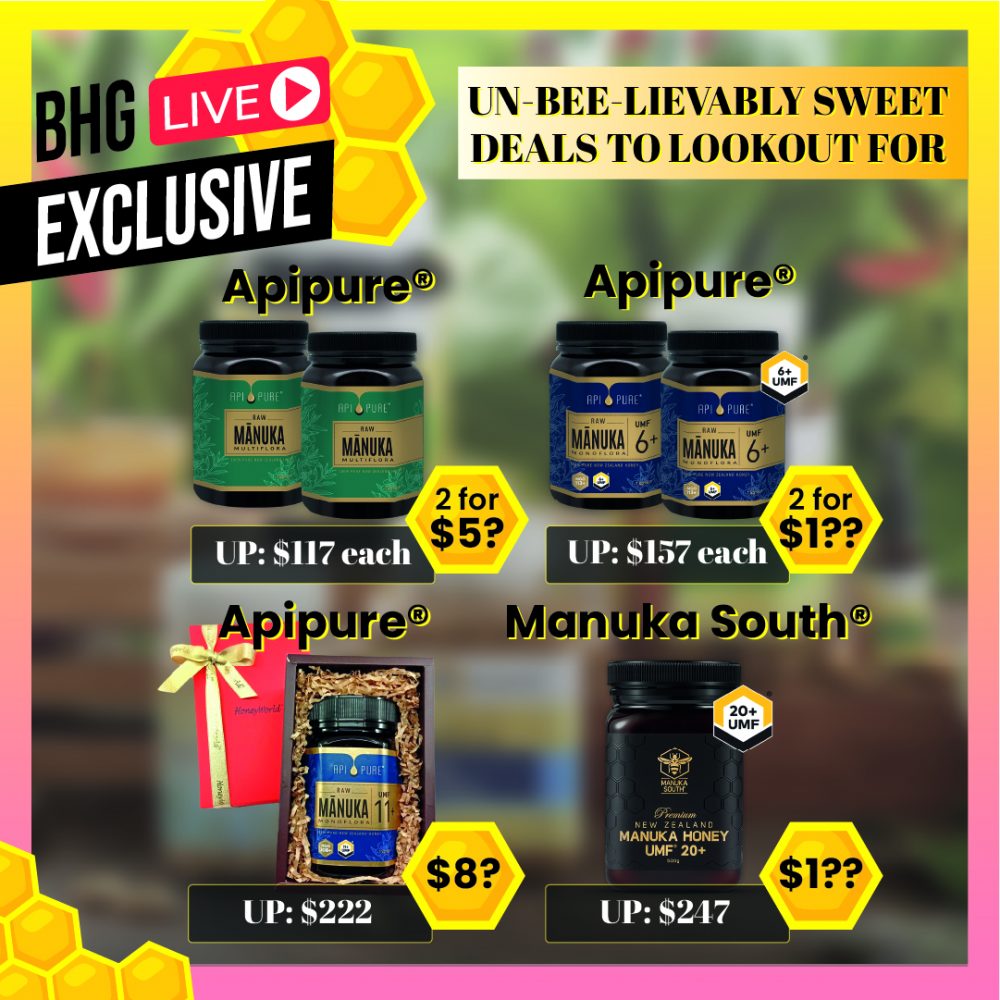 Whether it is your first time trying these natural products or a long-time honey enthusiast, join us on BHG Singapore's Facebook Live on 11th June 2021, from 8 – 9pm for some un-BEE-table savings!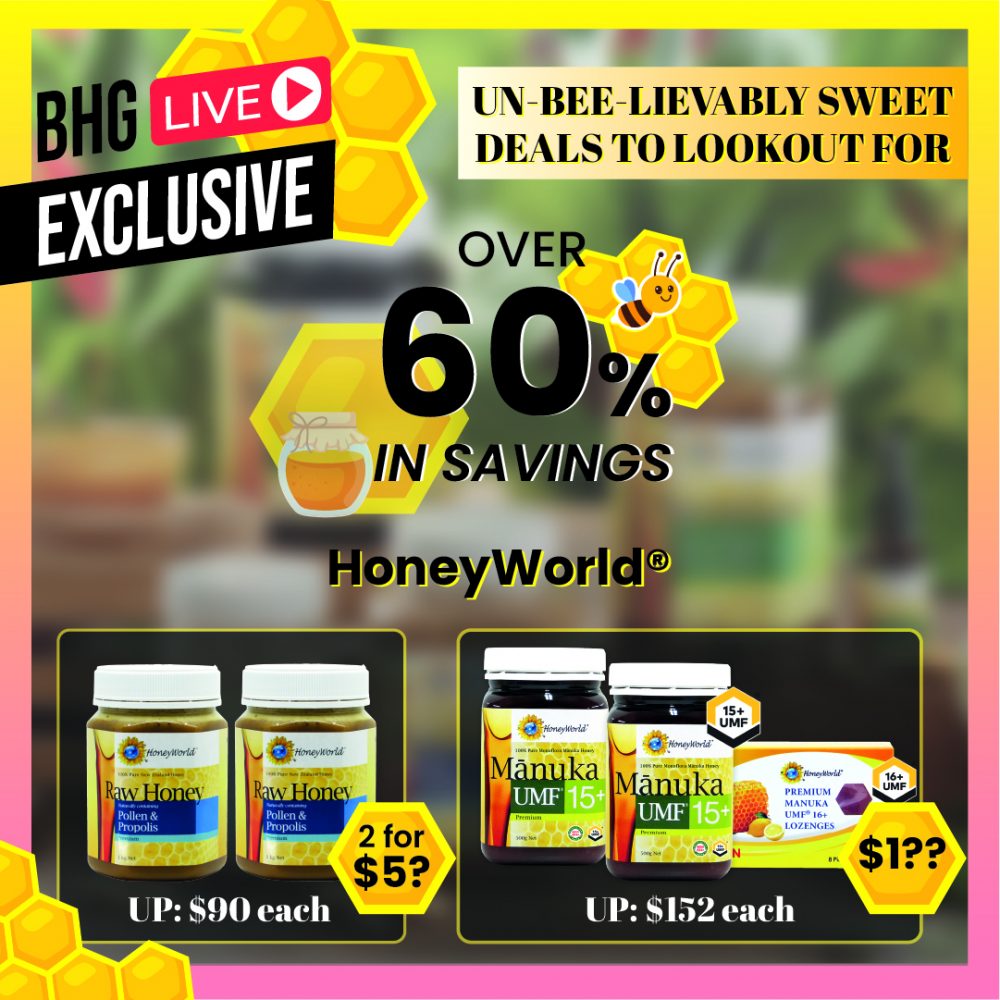 BEE part of the fun, and enjoy over 60% in savings for Raw Honey and Manuka Honey products!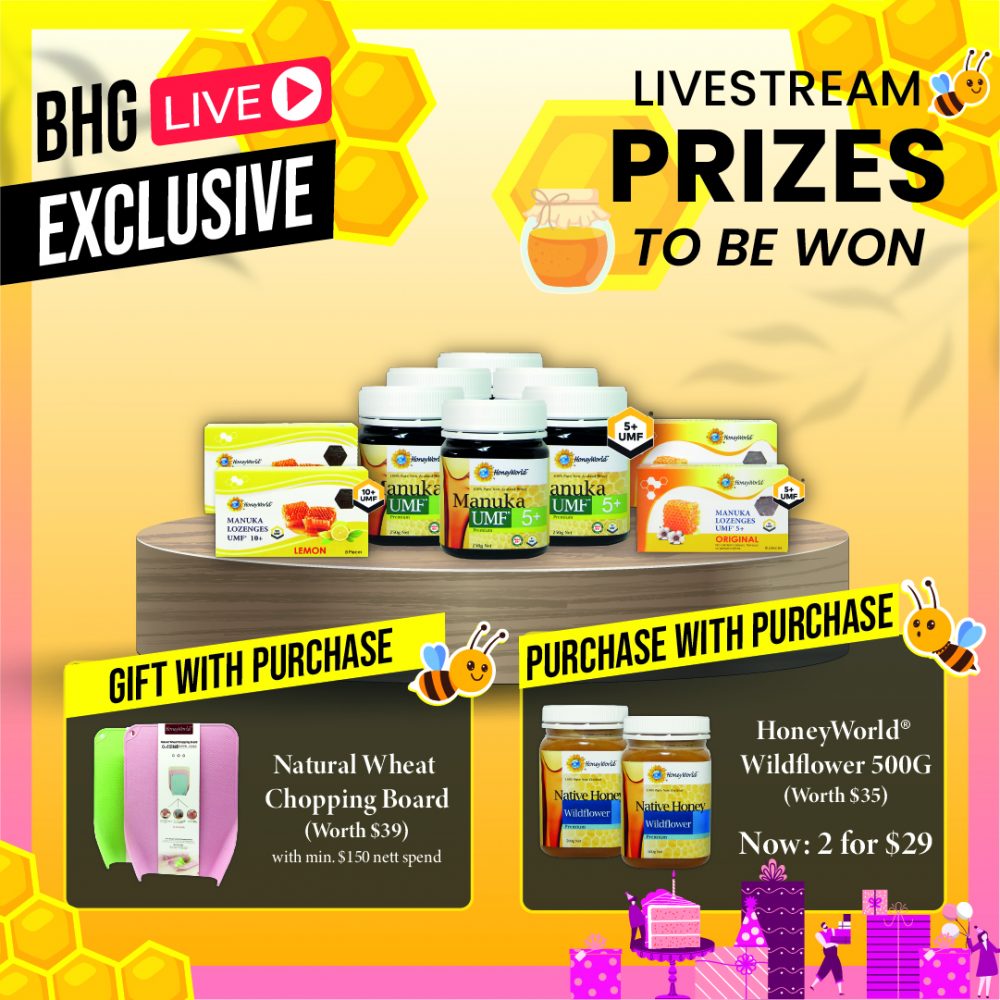 Partake in some livestream action and win some sweet prizes, courtesy of HoneyWorld. BHG cares for your BEE-auty, both inside and out. Tune in to the livestream this Friday, 11th June at 8pm to cop all the deal