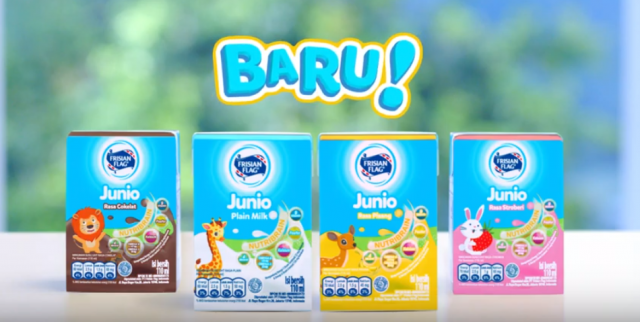 PT Frisian Flag Indonesia has introduced Frisian Flag Junio UHT milk drink in 110ml carton packaging. The new Frisian Flag Junio contains Nutribrain, 9 vitamins, 6 minerals and Omega 3 & 6.
The addition of Omega 3 (26mg) and Omega 6 (147mg) is what makes Frisian Flag Junio different from the company's other ready-to-drink children's milk drinks. It is available in plain, strawberry, chocolate and banana flavours. Plain and banana are two new flavours.
Updated:
Frisian Flag Junio is replacing the existing Frisian Flag Kid and is aimed at 3- to 5-year-old.