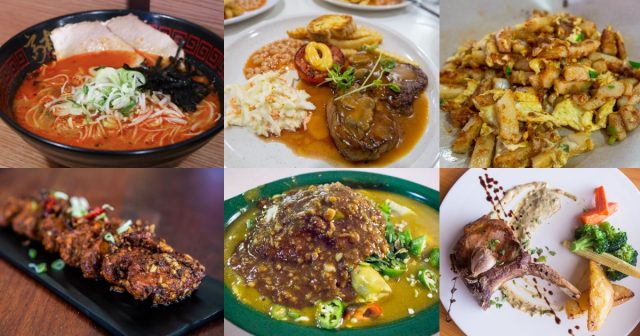 The awards will draw from top culinary experts and editorial recommendations as well as consumer nominations for an inclusive list of must-visit dining destinations
18 June 2021, Singapore – Known for honest, balanced food reviews, SETHLUI.com announces the first-ever SL100 Awards slated for September 2021, which will recognise the 100 most-recommended restaurants and hawker stalls in Singapore. The SL100 was created to give the public a quick and comprehensive reference for where they can find good food while also helping to raise awareness for Singapore's top culinary talents, even more important during a particularly challenging year for the hospitality industry. Covering a wide range of venues, the SL100 list will feature an even split of 25 categories each across restaurants and hawker stalls (see Appendix for full list of categories).
Spanning a variety of food categories including Western and regional Asian cuisine, the awards will recognise the best of savoury and sweet dishes such as burgers, chilli crab, ramen, souffle pancakes, and more. Restaurant experts Chef Bjorn Shen (Chef-Owner of Artichoke Singapore), Dr Leslie Tay (Founder of ieatishootipost), and Veronica Phua (former Burpple ambassador) will identify a list of nominees along with insights from SethLui.com's editorial team. This list will be narrowed down to the top three selections per food category, followed by unannounced tastings done by the SethLui.com team to pick the final two winners for each.
For the hawker categories, preliminary nominees have been chosen based on recommendations from SethLui.com's editorial team and other public sources. From Laksa to Prata, Briyani to Ban Mian, the hawker categories span a range of dishes and styles of cuisines to cover Singapore's celebrated favourites. A part of Singapore's culture deemed so significant it has been added to the UNESCO Representative List of the Intangible Cultural Heritage of Humanity, hawker food is widely known and loved as being accessible to all – which is why the hawker categories are all open to public voting through SethLui.com's Facebook group, Food Appreciation & Events Club Singapore. With 24,000+ food-loving members who consistently share top recommendations, relevant articles and news, the Facebook group offers a platform for the public to get involved and share their opinions. Based on public votes, which may be cast through Wednesday, 30 June, the list will be narrowed down to the top three hawker stalls in each food category followed by unannounced tastings by SethLui.com's editorial team and judges from the F&B community to choose the final two winners for each category.
Stay tuned for more details on the SL100 Awards on SethLui.com, and join the group on Facebook to have your voice heard in the public hawker nominations. The full list of winners will be announced in September 2021.