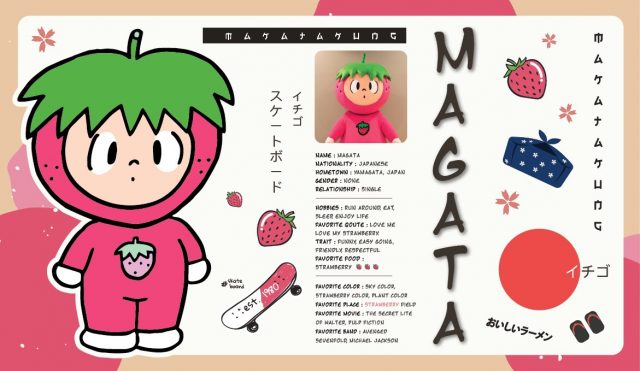 Thai juice producer Malee has introduced Yamagata Strawberry Juice Mixed with Grape Juice as part of its Malee In Season series. The first in the Malee In Season series is the 100% Aomori Apple Juice Mixed with Grape Juice.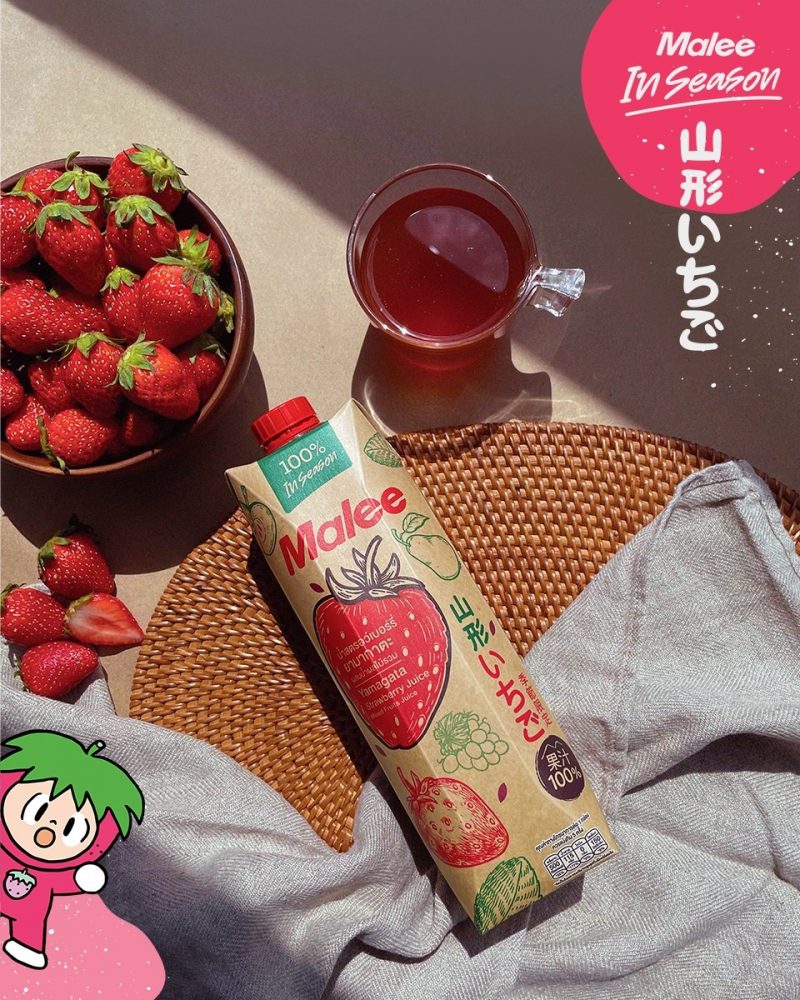 Now the Yamagata Strawberry Juice even comes with a mascot called Magata hailed from Yamagata, Japan.
The launch of the new juice drink coincides with the Japanese  strawberry season, which starts in June.