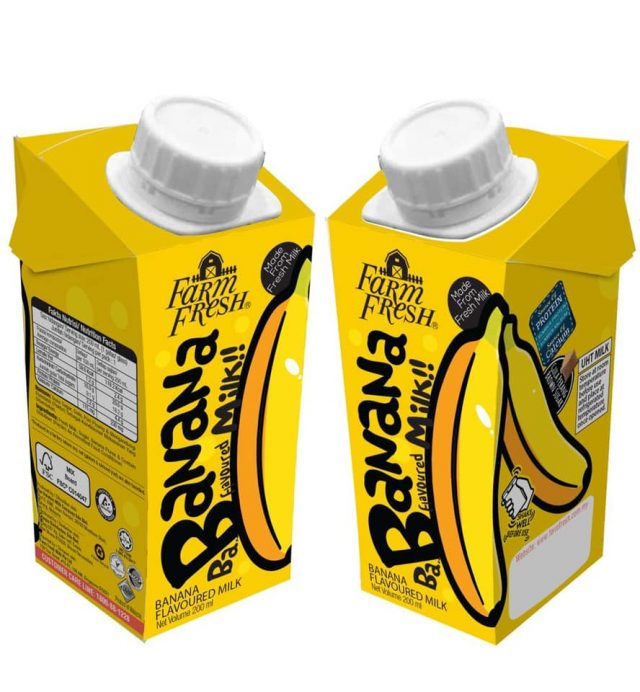 Malaysia's The Holstein Milk Company, the owner of the Farm Fresh brand, is launching its very own banana flavoured milk soon, revelead The Holstein Milk CEO Azmi Zainal on his Facebook account.
We have seen several major launches of Korean-inspired banana flavoured milk in the Malaysian market including Nilofa Banana Milk, Goodday Banana Milk and Dutch Lady Banana Milk. Now is the turn of Farm Fresh to offer its very own banana flavoured UHT milk.
Nilofa Banana Milk is a product by a celebrity entrepreneur, while Gooddday Banana Milk adopts the wildlife conservation approach. We await what is installed for us with the new Farm Fresh Banana Milk.