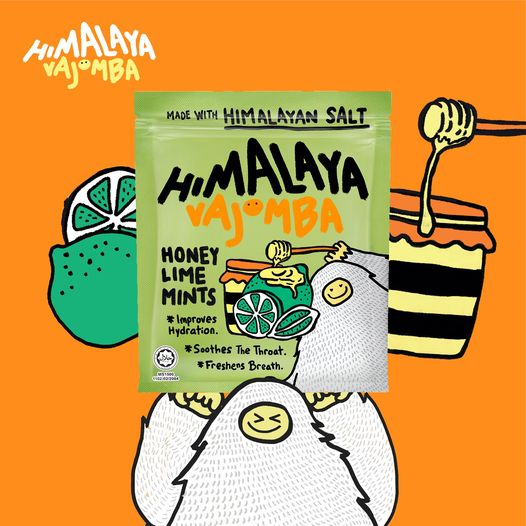 Nicko Jeep Manufacture, known for its Himalaya Salt Sports Candy and Big Foot Lollipops, has launched Himalaya Vajomba featuring a Himalayan Yeti.
The new honey lime mint is said to soothe the throat and freshen breath.
We believe Himalaya Vajomba is targeting at everyday occasion, while the existing Himalaya Salt Sports Candy is more for sports. Both products contain Himalayan salt said to improve hydration.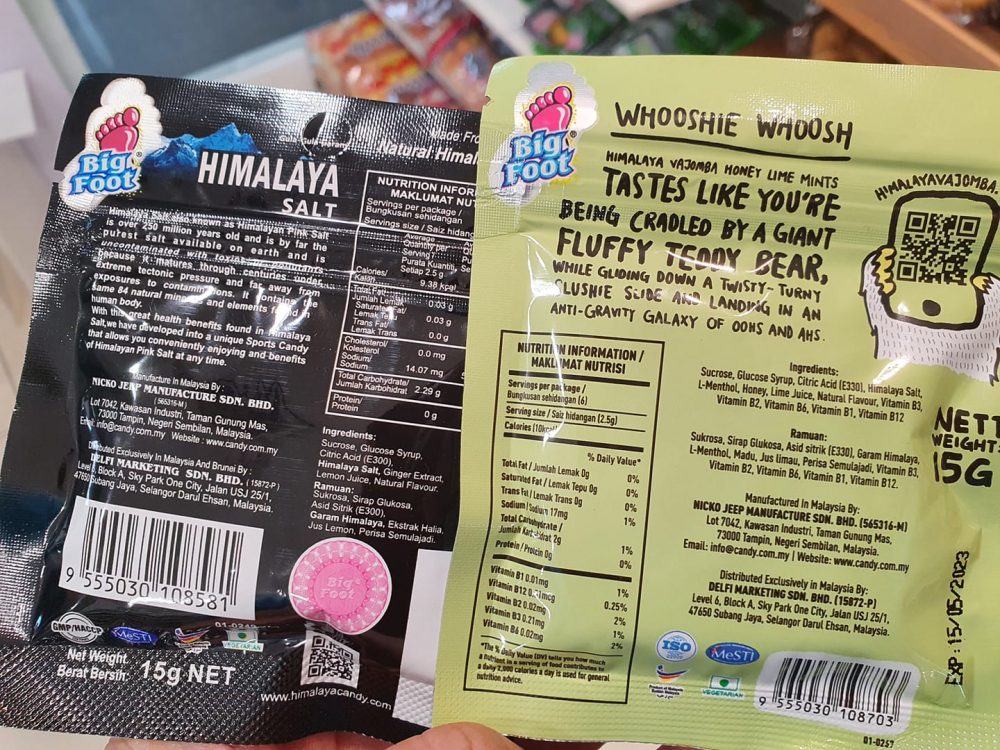 Himalaya Vajomba contains sucrose, glucose syrup, citric acid, Hiamalaya salt, L-methol, honey, lime juice, natural flavour, vitamin B3, vitamin B2, vitamin B6, vitamin B1 and vitamin B12.
Himalaya Salt Sports Candy is made of sucrose, glucose sytup, citric acid, Himalaya salt, ginger extract, lemon juice and natural flavourr.
Himalaya Vajomba Honey Lime Mint is available at FamilyMart Malysia at RM 1.60.