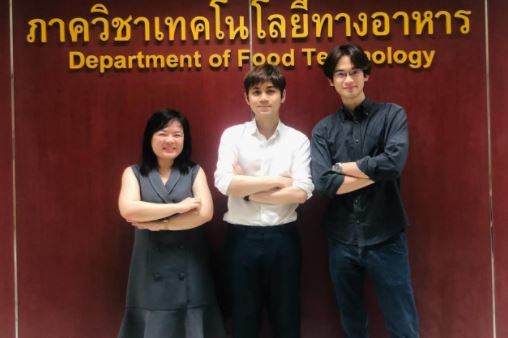 A team of Chulalongkorn University students, mentored by Charoen Pokphand Foods PCL (CP Foods) , has won the grand prize in the Asean Food Innovation Challenge 2021, an international competition to encourage young researchers to produce more alternative healthy food in response to future food trends.
ProVeg Asia joined forces with CP Foods and global food producers to encourage and advise young generation reserachers in this competition to innovate future foods particularly plant-based foods. The Asean Food Innovation Challenge 2021 received a total of 125 applications from 54 universities in 13 countries. "Food Tech Chula" team from Thailand which propose "The Marble Booster" won the first prize. The 2nd prize was "TempMie" team from Catholic Universtiy of Atma Jaya in Indonesia owning "Asean Fusion yet Funcitional Food" idea. Both teams were coached and mentored by CP Foods.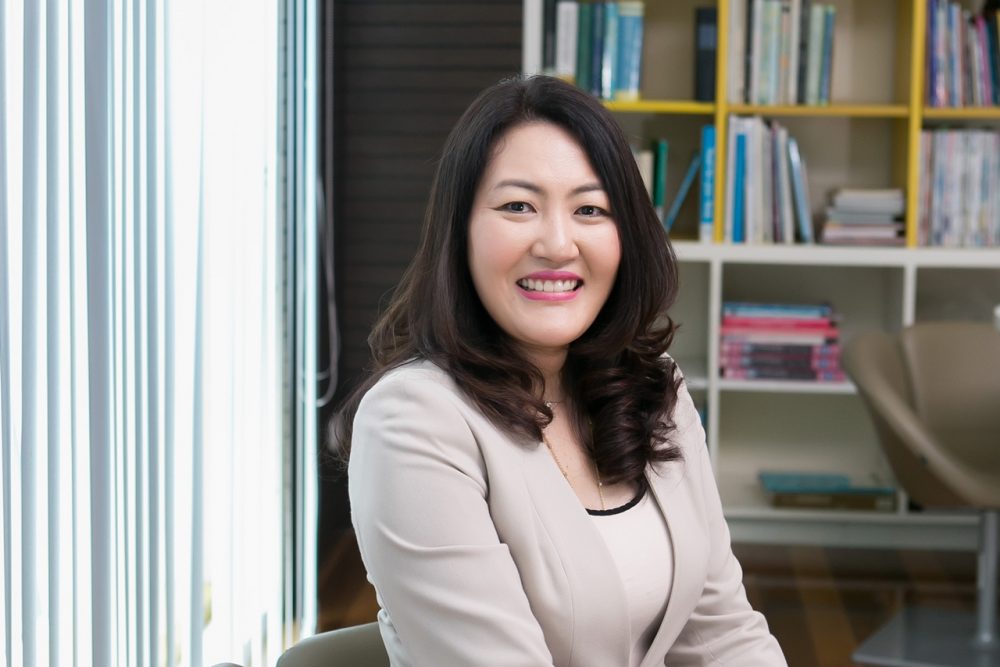 Dr. Lalana Thiranusornkit, senior vice president for Food Innovation and New Product Development of CP Foods, said CP Foods, as being an adviser and mentor, are proud with the winner and runner-up prizes, these awards are worthy of the diligence and dertermination of both teams.

The winning team from Thailand is the perfect synergy of members expertise to create innovative plant-based meat through "The Marbel Booster" concept. The can applied the advise to improve and extend it rationally and quickly as well as able to implement technique according for real production in the future. Meanwhile, the "Tempmie" team consists of four members offered high-protein instant Japanese-Indonesian style noodle with tempeh as its raw material, that have high starch ingredients. This team also has high commitment and well responded to all mentors' comments.

Everyone dares to think, dare to speak, dare to act,  opens for facts and any feedbacks. This is the next generation researchers to cope global trend well. Importantly, the concept of those researhers are not only well response to market demand on plant-based protein but also the innovative food to create immunity for good health, especially during the Covid-19 outbreak" noted Dr. Lalana.
These ideas proposed in this competition would have an opportunity to develop and create a startup business in the future, added Dr. Lalana, moreover, the contest will help enhance business network for young generation on alternative protein in Asia.
The Food Tech Chula comprises including Mr.Nuti Hutasingh, Miss Varanya Techasukthavorn, and Mr.Natchanon Srangsomjit, doctoral students from Food Science Technology, Faculty of Science Chulalongkorn University, jointly said the Marbel Booster presented an creative "Meat Analogue" production made from 100% plants. Wagyu-style marbled-meat analogue slices infused with immune-boosters. Turmeric and black-pepper extracts, which are fortified in the fat layers, possess powerful antiviral activity.  In addition, this artificial meats also have immune-boosting properly from curcumin (from turmeric) and piperine (from black pepper) with sysberistic effect in enhancing immunity. So far, there have no food companies apply such concept to produce real product with environmental friendly.
While TempMie team proposed an innovative concept of healthy instant noodles for vegan which made from Indonesian traditional fermented soybean (Tempeh), Kecombrang flower extract and Shiitake mushroom broth. It is the sound combination of the two culture between Indonesia and Japan.
Dr. Lalana added that the key aims in the research and development of future food are food safety and food security in line with social responsibility and sustainable development requirement. Moreover, it also need to create more alternative food to prevent diseases, new products with healthy nutrition and hygiene for people well-being, good for environment as well as accessable of the population.