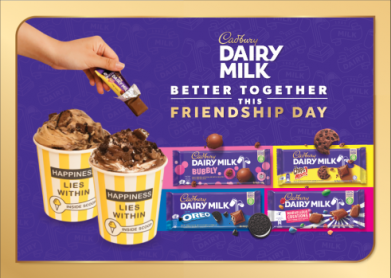 This July, Cadbury Dairy Milk celebrates friendships with its special variants and an exciting collaboration with Inside Scoop
KUALA LUMPUR, 1 July 2021 – While our nation remains vigilant with social distancing against COVID-19, the need to reconnect with friends and loved ones grows even stronger. To rekindle true friendships and strengthen that human connection, we need to go beyond scrolling feeds and gazing at screens – which makes the upcoming Friendship Day on 30th July the perfect occasion to recognize the uniqueness and importance of friendships! Led by a campaign themed #BetterTogether, Cadbury Dairy Milk invites Malaysians to commemorate Friendship Day and celebrate great things coming together to create something extra meaningful.
No stranger to innovation, Malaysia's favourite chocolate brand brings to the forefront its selection of elevated flavours which are made better together by combining the velvety smooth milk chocolate with complementary ingredients to create delicious bars that offer a special experience and discovery of taste and textures. The elevated favourites include Cadbury Dairy Milk Marvellous Creations, Cadbury Dairy Milk  OREO, Cadbury Dairy Milk Bubbly and Cadbury Dairy Milk Chipsmore! Through unique treats like these which proves how the smooth chocolate texture of Cadbury Dairy Milk levels up with the special ingredients in a bar, the chocolatier seeks to encourage friends and loved ones to come together, and cheer up each other's life to create moments and experiences that are made better together, both online and offline.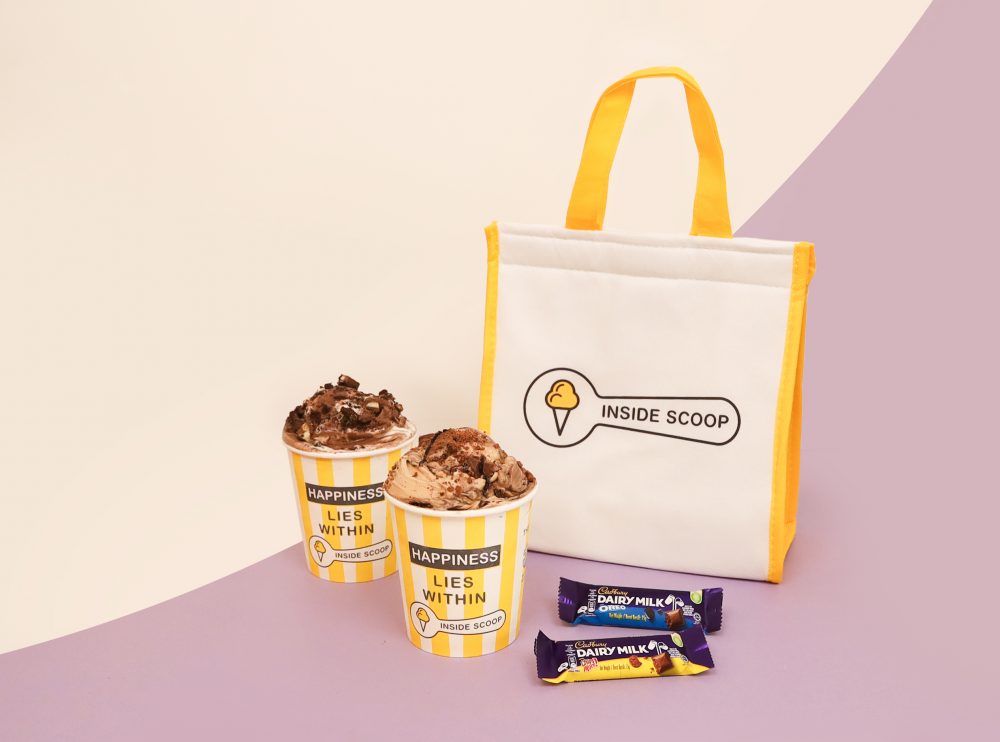 In the spirit of #BetterTogether, Cadbury Dairy Milk is excited to collaborate with homegrown ice cream brand, Inside Scoop to bring fans an exclusive and delicious experience in the month of July. The collaboration between Cadbury Dairy Milk and Inside Scoop features two new limited edition flavours – Cadbury Dairy Milk OREO and Cadbury Dairy Milk Chipsmore! ice creams. Made with Inside Scoop's expertise in creating signature creamy ice creams and Cadbury Dairy Milk's melt-in-the-mouth chocolates with a crunch, fans of both brands can expect  an ideal example of the #BetterTogether experience!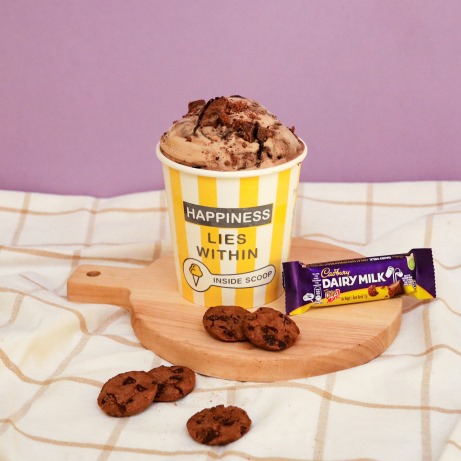 "During challenging times like these, Cadbury Dairy Milk is delighted about occasions like Friendship Day as it gives us an opportunity to deliver joyful and unique experiences to our consumers. By continuing to bring the best of both worlds in our special varieties of treats and exciting collaborations, we encourage chocolate fans everywhere, especially the youth, to express and celebrate friendships with experiences that are made more memorable and better together," shared Rahul Mathur, Category Manager, Chocolates for Mondelez International, Malaysia and Singapore.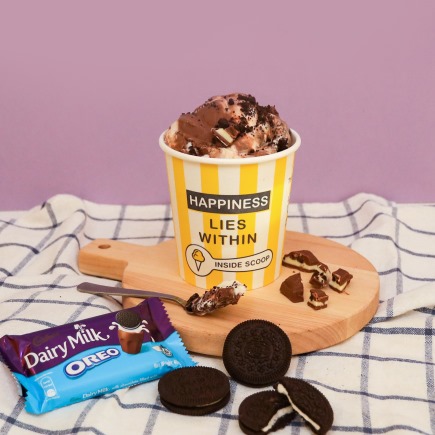 Exclusively available in the month of July, Cadbury Dairy Milk and Inside Scoop will be offering a curated Better Together Pack! Retailing at RM85.00, ice cream lovers can send 2 sets of 2 x 300ml pints of Cadbury Dairy Milk flavours to a friend, family or even to reward yourself! The Better Together Pack is available while stocks last only on Inside Scoop's online store.
Consumers can additionally opt to gift friends the Cadbury Dairy Milk Friendship Day bundle which includes a bar each of Cadbury Dairy Milk Marvellous Creations, Cadbury Dairy Milk Oreo, Cadbury Dairy Milk Bubbly and Cadbury Dairy Milk Chipsmore! along with a deck of specially produced Cadbury Dairy Milk charades cards. This will be on sale only on Shopee, Lazada and Pandamart for RM43.00. 
Discover more about Cadbury Dairy Milk's Friendship Day celebration promos by visiting their official website www.cadbury.com.my or stay connected via the brand's Facebook (www.facebook.com/CadburyMalaysia) and Instagram (www.instagram.com/Cadbury_MY) pages.