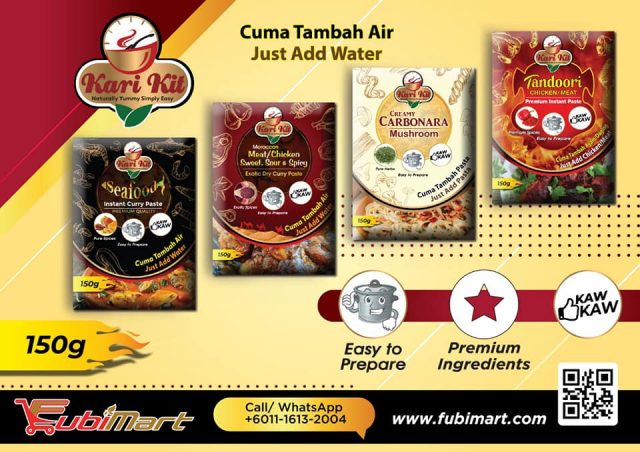 KariKit by Penang-based FubiMart is a convenient cooking paste that makes you cook like a chef. With parents busy working from home, KariKit is easy to prepare. Just add water, meat or vegetable and cook for 20 minutes. The RM 2.90/packet is ideal for 3-4 people.
The KariKit Tandoori Instant Paste is ideal for those with air fryer at home. Now you can prepare restaurant-style tandoori with an air fryer or in a microwave, oven, deep fryer or even BBQ grill.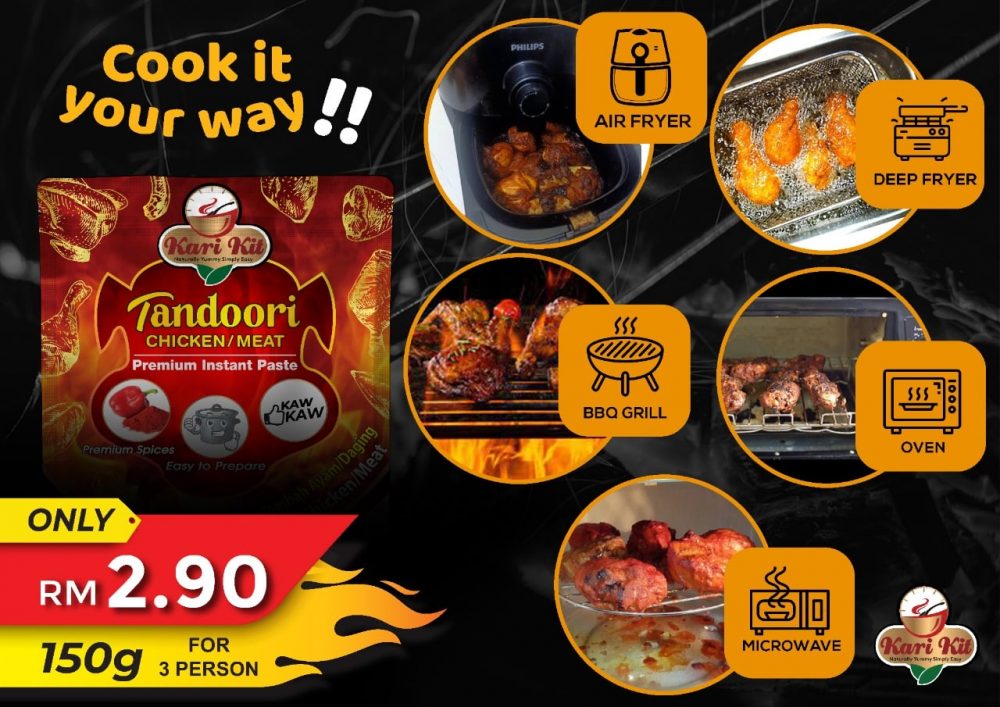 KariKit is available to ship across Malaysia. Just send them a message on their official FB page here. With KariKit, you can now spend more time to eat, love and enjoy with your love ones.