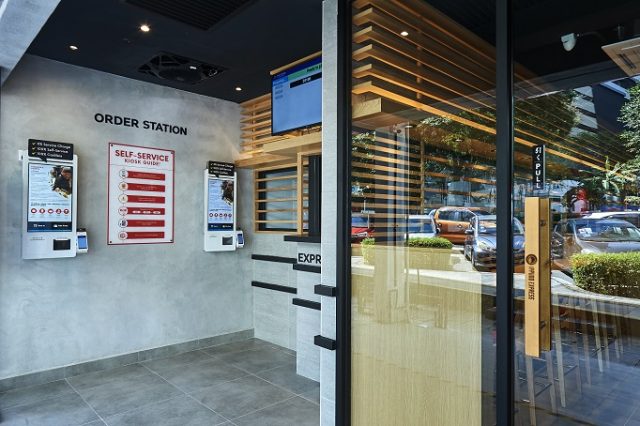 Aptly named 'IPPUDO Express', the new outlet will implement a fully contactless system, allowing consumers an efficient and convenient dining experience
Kuala Lumpur, 13 October 2022 — IPPUDO Malaysia, a world renowned Japanese ramen restaurant, launches a cashless and self-service outlet for the first time ever in the whole world. Housed in a new location in Damansara Utama,  IPPUDO Express will serve its brand new SHIRO-BOMB Ramen flavour and never-before-seen appetisers – all in a clean, convenient environment.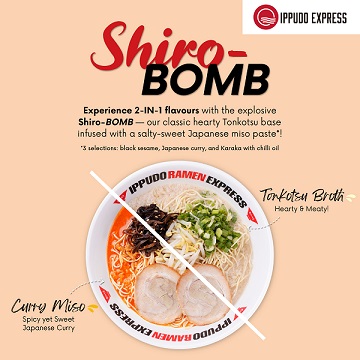 Dining at IPPUDO Express goes beyond the customary experience expected at the global chain. Focusing on efficiency and food quality, customers will be able to place and collect their own orders from Kiosk stations. Apart from Kiosk stations, customers will also be able to order directly from their IPPUDO Mobile App or through QR web-order at their seated tables in the restaurant without having to come into contact with others – enabling the brand to combine dining experiences with the digital age.  Pricing at this outlet will also be lower than traditional IPPUDO outlets as a service charge will not be levied here.
For foodies who enjoy the endless ramen choices at IPPUDO, the SHIRO-BOMB Ramen will incorporate a mixture of two flavours — the brand's classic Tonkotsu base – a hearty, meaty flavour – paired with a miso paste that transforms the soup with a toasty and salty-sweet richness. The new dish delivers a complex umami flavour that is further developed through the different miso paste selections: black sesame, Japanese curry, and karaka with chilli oil.
Elevating the dining experience even further, IPPUDO has launched its own mobile application with an e-wallet system to simplify the process for customers to order and pay. The newly introduced application will be available for consumers to use for self-pickup or dine-in when they visit the IPPUDO Express outlet, and can also be used at all IPPUDO Malaysia stores.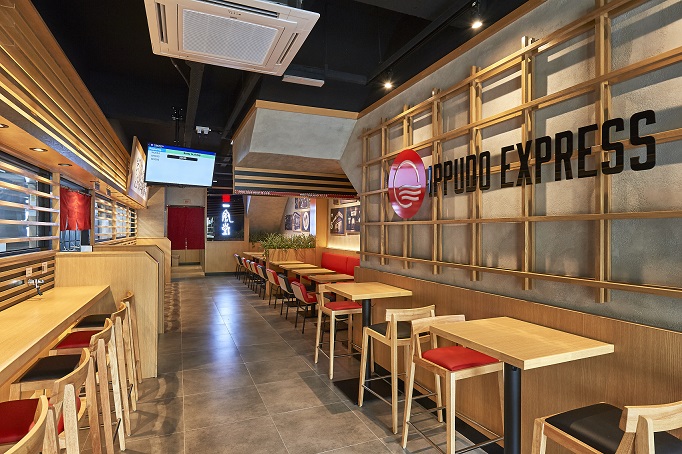 "At IPPUDO, we strive to 'constantly change so as to never change' – a motto that pushes us to develop new innovative ways to enhance our customers' experiences without ever compromising on our top quality meals. It brings me great joy and excitement to launch the first-ever Cashless & Self-Service IPPUDO Express outlet in the world so that we can create a space where our consumers can enjoy, understand, and appreciate the Japanese culture we dearly love. I encourage all our supporters, existing and new, to pay a visit to our latest outlet to experience this brand new experience," said Mr. Donald Lim, Director of IPPUDO Malaysia.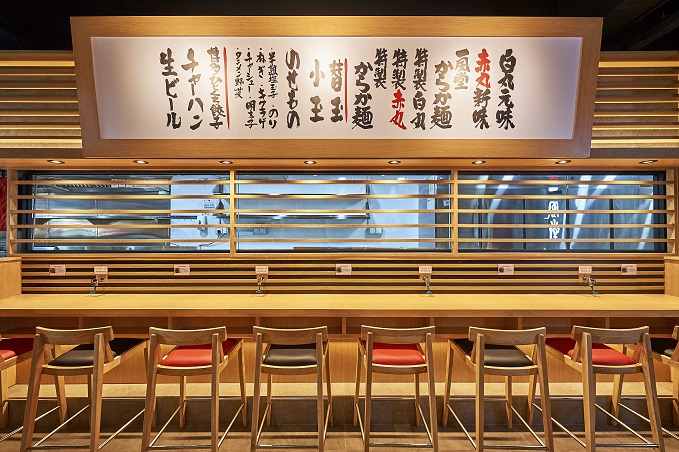 In conjunction with the exciting opening, IPPUDO will also be launching an IPPUDO Pac-Men game (https://pacmen.ippudo.com.my/ )  that pays homage to the brand's Japanese roots. Available for a limited time only, players will stand a chance to compete and win prizes to be redeemed at IPPUDO EXPRESS in Malaysia.
For more information and updates, visit IPPUDO Malaysia on Instagram, Facebook, or website.