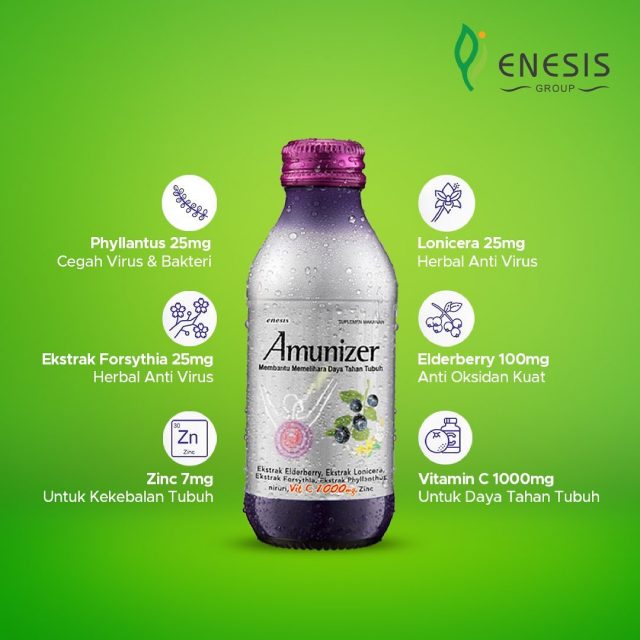 Enesis, which is known for its Vegeta Herbal, Adem Sari and Ching Ku herbal beverages and supplements in Indonesia, has launched Amunizer in a more convenient ready-to-drink format in addition to sachet.
The herbal beverage contains elderberry (100mg), vitamin C (1,000mg), zinc (7mg) and Chinese herbs – forsythia (25mg), honeysuckle (25mg) and phyllantus (25mg) design to improve the body's immunity to combat COVID-19.
Together with vaccination and safety protocol, Amunizer is marketed as a healthy package to help consumers keep COVID-19 at bay.