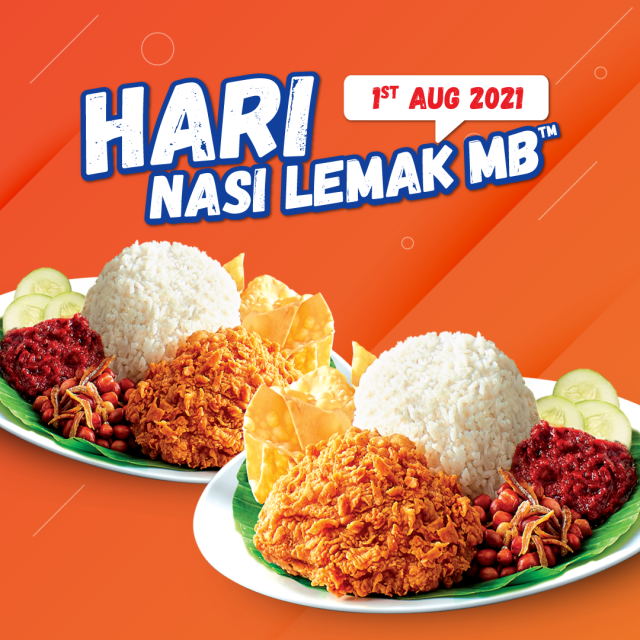 Marrybrown encouraging Malaysians to keep thriving with nation's Hidangan Kebanggaan,
Nasi Lemak MB
We are halfway through 2021, Malaysians are collectively still working hard to flatten the curve and recover from the pandemic, while striving to create a vaccinated community. During this time, we have seen many heartwarming moments where Malaysians stand united to support each other through the hard times regardless of race, religion and culture for the wellbeing of all.
From looking out for our neighbours, our frontliners, checking in on those around us during these trying times, the true display of unity of our fellow Malaysians banding together to overcome our difficulties is now more prevalent than ever. Much like our beloved Nasi Lemak, it is with the coming together of various ingredients that contributes to the unique taste of our Hidangan Kebanggaan – a significant dish that symbolises our unity as Malaysians that has now become loved by all.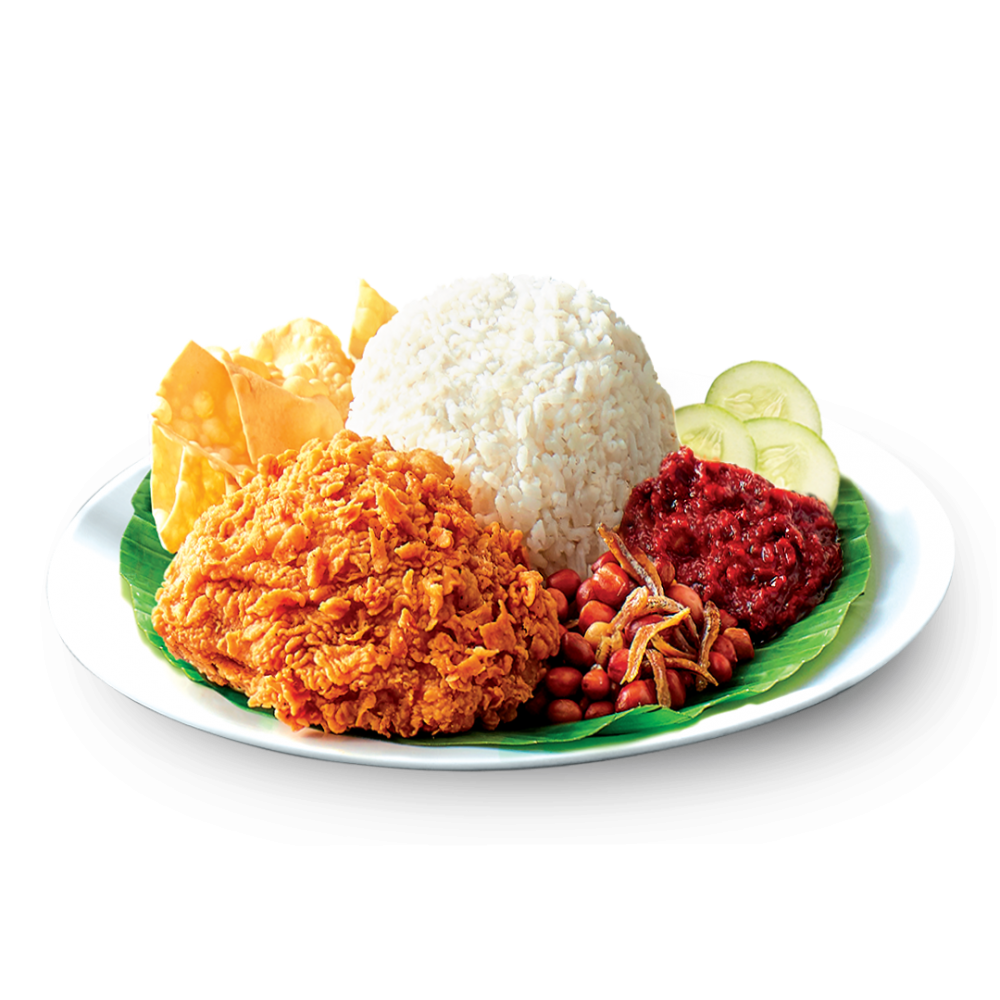 As the largest homegrown Halal fast-food chain that has been growing with fellow Malaysians in all the ups and downs throughout their 40 years of operation, Marrybrown is proud to present the second year of Hari Nasi Lemak MB as a treat to all Malaysians, for we know that Malaysians needs an energy booster especially when it comes in the form of their favourite food to lift their spirits up and keep moving forward!
We would like to invite all Malaysians to join Marrybrown's Shopee sales where 10,000 packs of Nasi Lemak MB are waiting to be grabbed through an irresistible Buy 1 Free 1 deal! Wait no more, share the love with your friends, your family, your fellow Malaysians on Hari Nasi Lemak MB. Further details can be found below:
Date: Sunday, 1 August 2021
Time: From 12am onwards
Platform: Marrybrown's Shopee Official Store (Link only works on mobile phone)
https://shopee.com.my/universal-link/localservice/brands/158923?deep_and_deferred=1&dp_from_source=XX
While every 1st of August symbolises Hari Nasi Lemak MB, fans can also expect fantastic deals for every 1st of the month to come for Nasi Lemak MB. For more information on Hari Nasi Lemak MB or Marrybrown's promotions and delivery services, please visit:
Website: https://harinasilemakmb.marrybrown.com/
Facebook: MarrybrownMalaysia
Instagram: Marrybrownmy
YouTube: MarrybrownTV
Delivery: http://mbdelivery.com.my