National Day is right around the corner, invoke our sense of national pride by supporting our local labels on BHG Singapore! #supportlocalsg
Clothing: Otona-Mode, Cool Blue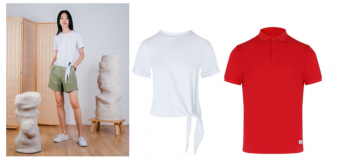 Wearing our national colours on Singapore's independence day is a must when expressing your patriotic pride. Get into the spirit by donning red and white and wave your Singapore flags with BHG's very own in-house locally designed labels, Otona Mode and Cool Blue!
With Otona Mode's classic laid back and comfortable style made with quality cotton and linen blends, their clothes are perfect for a night spent celebrating at home. Their Jersey Short Sleeve Tie Top in White is simple with a bottom-tie twist, for when you want to look good and feel good. For something red, suit up in Cool Blue's breathable and comfortable Short Sleeve Polo Shirt in Red.
Rooki Beauty is skin care made out of superfoods and full of antioxidants, vitamins, and phytonutrients, leaving your skin feeling healthy, supple, and fresh! Without additives such as parabens and artificial fragrances, Rooki Beauty is as clean as you can get, formulated to be high-performing skincare that doesn't compromise on your health.
After a long night, indulge in an at-home spa treatment! Grab Rooki Beauty's Superfood Starter Kit set at an unbeatable price of only $180, containing their three bestselling products in full size. Talk about a steal!
Wellness: Nila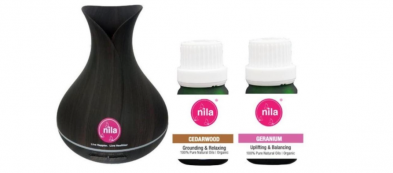 While your skin is enjoying some pampering, give your senses a treat too! Arrange a home diffuser setup with local brand Nila's Tulip Diffuser, which looks chic and elegant and fits right into any modern home. Release calming scents into the air with any one of Nila's wide variety of essential oils, but we recommend their Cedarwood for relaxation, or Geranium for a more uplifting node!
Nila products are specially created to contain no parabens, harmful chemicals, and artificial colours. Keep your home smelling fresh while keeping yourself and your family safe from harmful chemicals as you celebrate Singapore's birthday together at home!
So get your national flags out and hang them proudly! Pamper yourselves while showing support to our very own home-grown brands, because there is no better way to show national pride than to #supportlocal! Shop at bhgsingapore.com.sg today and pay with three interest-free instalments when you check out with Hoolah.