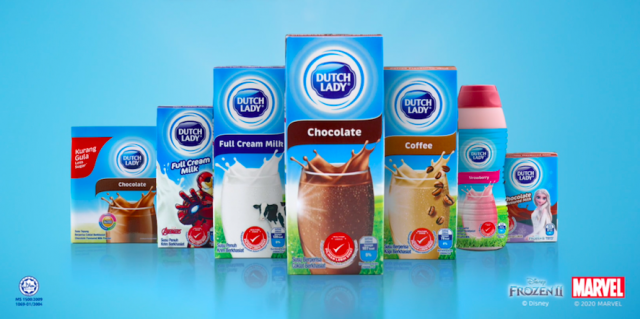 Dutch Lady Liquid Milk and Family Milk Powder to provide better nourishment for Malaysians
PETALING JAYA, 1 September 2020 – Dutch Lady, the No.1 dairy brand in Malaysia has refreshed its entire range of Dutch Lady Liquid Milk and Family Milk Powder with a brand new look and improved recipe. Remaining true to the brand's firm commitment of continuously innovating to offer more variety of dairy products for our consumers, the new range lines up nutritious products packed with protein, vitamins and even more calcium for their consumers to enjoy and drink at any occasion.
Dutch Lady, being a household dairy brand, has been serving Malaysians delicious and nutritious milk since 1963. Over the years, the Dutch Lady brand has continued to evolve to meet consumers' needs and has never compromised on its quality. With the refreshed range, the products will now include an improved recipe packed with protein to support body growth and development plus muscle, calcium to build stronger bones and essential nutrients and vitamins such as A, B2 and D3 which are vital in keeping our bodies strong and resilient.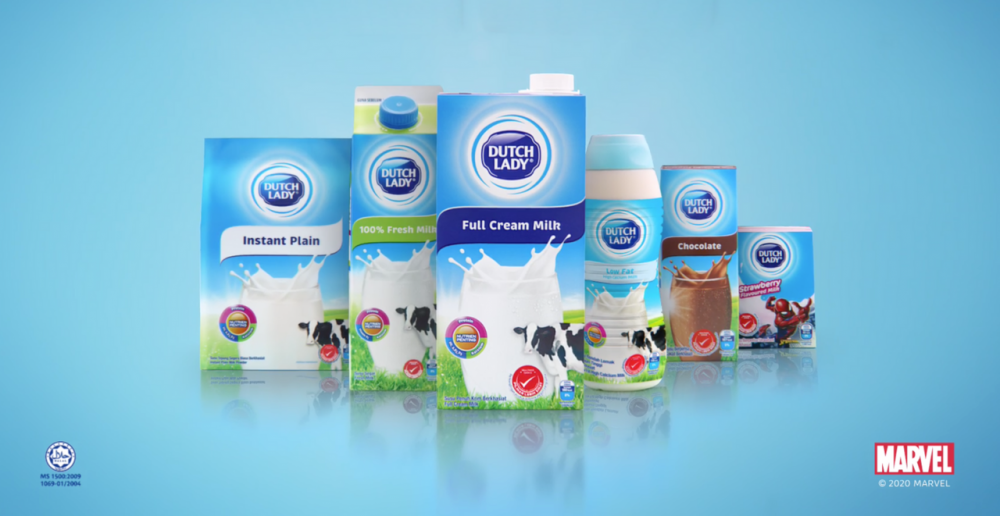 The new improved recipe meets the Malaysia Healthier Choice criteria for the dairy category. Part of Dutch Lady's continuous commitment to constantly innovate products in line with the Government's efforts to address the rising issue of non-communicable diseases in Malaysia. The Malaysia Healthier Choice Logo will be incorporated onto aXll Dutch Lady Liquid Milk and Family Milk Powder products in helping consumers make informed product choices within the same category when making purchasing decisions.
"Our Dutch Lady liquid milk has always been a firm favourite among our Malaysian consumers and we're so excited to share our latest new look and improved recipe here first. As part of our 140-year Dutch dairy heritage it is our mission to continue serving our consumers with high quality milk with nutritious dairy goodness to keep Malaysians healthy and resilient especially during these difficult times," said Dutch Lady Milk Industries Berhad Managing Director, Tarang Gupta.
Aside from introducing our new milk formulation, Dutch Lady will be reinforcing its commitment to sustainability, with its new packaging made from recyclable materials that are entirely sourced from the Forest Stewardship Council (FSC)-certified forests and other controlled sources – this allows each Dutch Lady pack to be recycled.
As part of Dutch Lady's commitment to lead in sustainability, the new packaging will feature instructive steps on how to recycle each pack and further educate and increase consumer awareness. This is to drive the practice of recycling among Malaysian consumers. The new pack will also feature a QR code printed on each pack to provide consumers with useful information on recycling centers and steps on how to recycle at the respective centers when scanned.
"Dutch Lady has always acknowledged the importance of protecting our environment. This dates back to as early as 1871 when our farmers joined forces to create a community dedicated to sustainable farming in order to produce a better quality dairy product while preserving our natural resources. We hope to continue our journey towards sustainability while empowering our consumers to participate in these efforts towards a greener future," Tarang concluded.
With greater nutritional formulation, a renewed commitment to supporting governmental health efforts and sustainability initiatives, Dutch Lady nourishes consumers and strengthens the community around them. From August, the new and improved Dutch Lady milk products will be available in all major hypermarkets and supermarkets, and also e-commerce platforms.
For more information on the refreshed products, log on to Dutch Lady's Instagram and Facebook pages at https://www.instagram.com/dutchladymy and https://www.facebook.com/dutchladymalaysia respectively or visit the website at www.dutchlady.com.my.