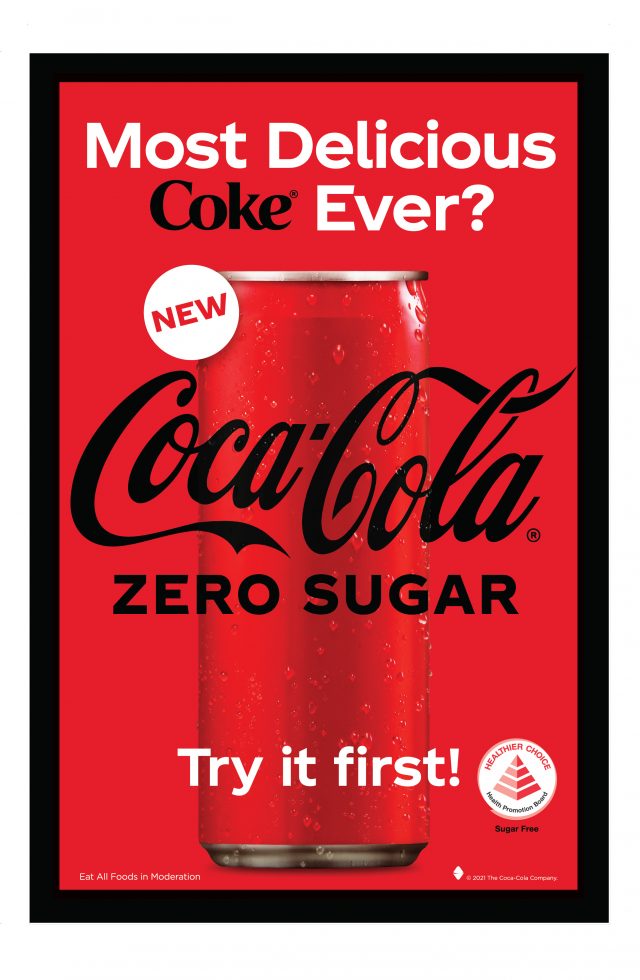 New recipe and fresh new look to underscore market leader position
Singapore, 5 August 2021 – Coca-Cola Singapore is strengthening its leadership in the sparkling beverage category with the unveiling of a new, improved recipe and new look for Coca-Cola Zero Sugar. Consumers will now be able to enjoy the new refreshing and uplifting drink replacing Coca-Cola No Sugar, still with zero sugar and zero calories.
"We are excited to unveil the new Coca-Cola Zero Sugar. Our goal is always to get a taste that is as close to Coca-Cola Classic as possible – but with zero sugar and calories, making Coca-Cola Zero Sugar the perfect option for consumers seeking to reduce their sugar intake without compromising on taste," said Rustam Gabaydullin, Marketing Manager for Coca-Cola Singapore and Malaysia.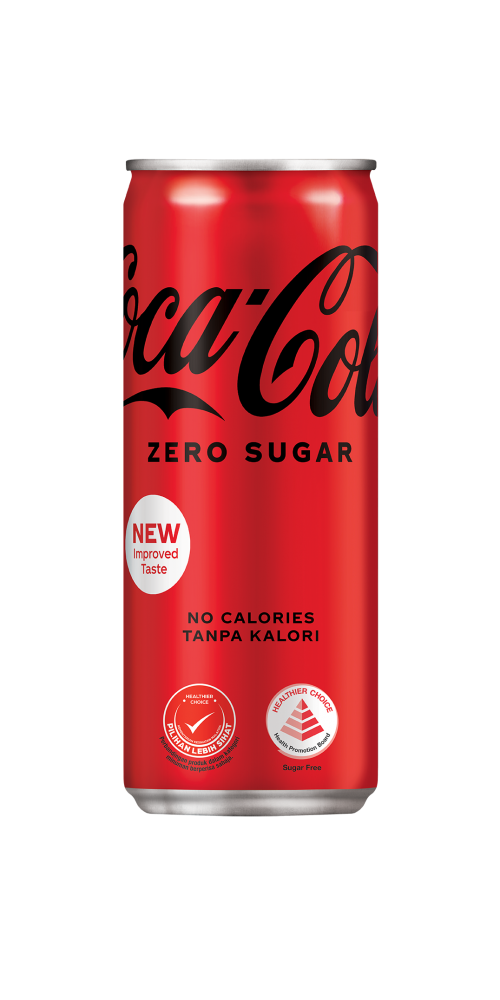 "Coca-Cola Zero Sugar is the product of years of extensive global research and consumer testing. This is why we believe its new, improved recipe will be popular with our existing Coca-Cola No Sugar fan base, as well to Coca-Cola Classic drinkers who are seeking a great-tasting, zero-sugar, zero-calorie option."
The launch of the new Coca-Cola Zero Sugar will be supported by a global campaign called 'Best Coke Ever?' designed to encourage consumers to try the new product and spark debate with a simple question: "Is it The Best Coke Ever?'" The campaign explores this debate across digital and social films, out-of-home assets, and calls on influencers and consumers alike to join the discussion.
Coca-Cola Zero Sugar is part of the Coca-Cola Singapore's expanding Healthier Choice Symbol-certified portfolio. Today, more than 85% of the company's portfolio has been awarded the Healthier Choice Symbol, and Coca-Cola Singapore remains committed to supporting the Singapore government's efforts to reduce sugar intake among Singaporeans, while delivering greattasting drinks that people love.
Coca-Cola Zero Sugar is also leading the roll-out of a simplified packaging design system for the Coca-Cola trademark, which celebrates the iconic Coca-Cola logo. The design is carried by the brand's original and universally recognized red and the black Spencerian script signaling the Zero Sugar variety. The packaging update is an evolution of Coca-Cola's 'One Brand' strategy originally launched in 2016. The new packaging design makes the products easily distinguishable and brings to the forefront the transparent nutrition information of each product. This aims to help consumers choose the Coca-Cola product that best suits their taste and lifestyle.
Coca-Cola Zero Sugar is now available in a store near you. Is it the 'Best Coke Ever'? You need to try it first! Join the discussion by visiting our Facebook and Instagram pages:
– https://www.facebook.com/cocacolasg/
– https://www.instagram.com/cocacolasg/