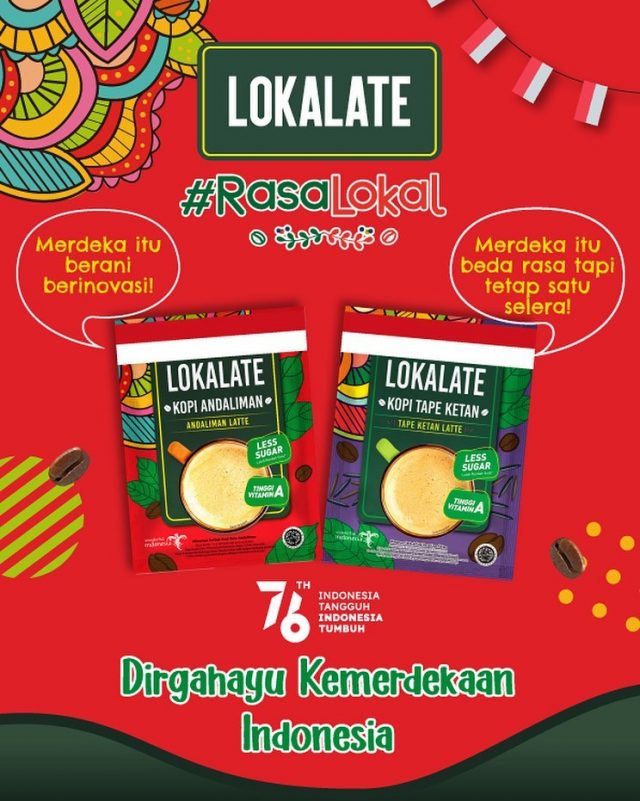 Lokalate, the coffee brand by Indonesia's Nutrifood, now has two new Rasa Lokal or local taste products to celebrate the country's independence day. Lokalate Kopi Tape Ketan is a coffee featuring the aroma of black glutinous rice, while Lokalate Kopi Andaliman comes with the aroma of andaliman pepper, which is popularly used by the people of Batak in Sumatera.
Lokalate is a unique coffee mix brand that sets no boundry in terms of how far it can extend the flavor profile from finding inspiration from western flavours to tapping local delights.
Lokalate coffee is high in vitamin A and less in sugar.