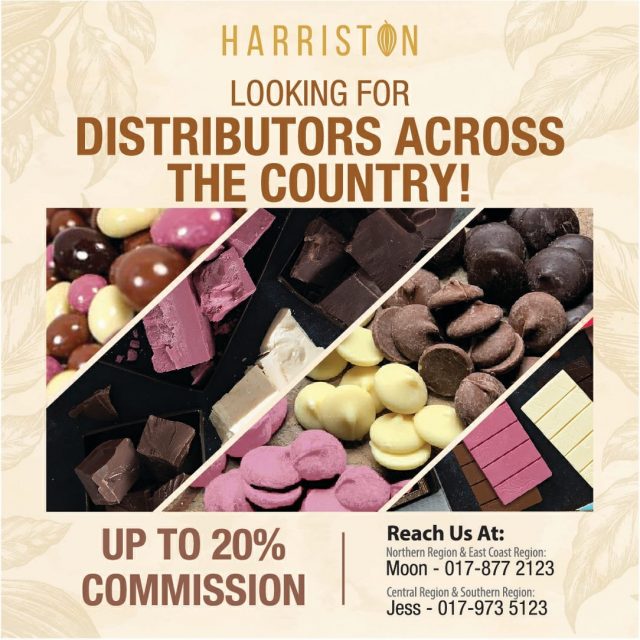 Harriston Chocolate is looking for distributor partners to grow even further by expanding its local reach. Interested entities can enjoy up to 20% commission by joining the distributor program.
Harriston is a local brand of luxurious chocolates. With over 15 years experience, the company's innovative spirit is at the core of its business, producing chocolates with truly Malaysian flavours and fantastic taste.
Register your interest. Call them for more information:
Northern Region & East Coast Region: 017-877 2123 (Moon)
Central Region & Central Region: 017-973 5123 (Jess)
Harriston Chocolate is finding new routes-to-market as COVID-19 restriction has impacted not just Harriston but also other industry players.