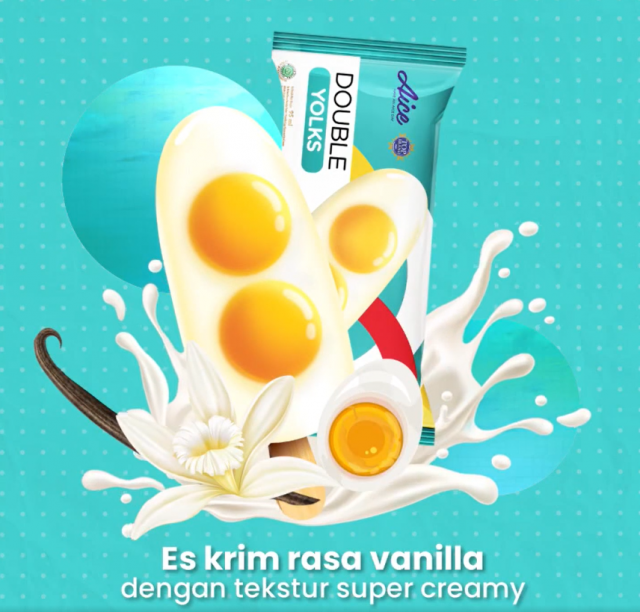 Aice has done it again by launching the first double yolk ice cream in Indonenia. Known as Aice Double Yolks, the ice cream is an adorable ice cream is the shape of a double yolk egg. However, double yolk ice cream is in fact nothing new and was actually a trend in China few years ago (around 2019).
We have seen how ice cream producers in the region are copying the format including Cremo launching its very own Twin Eggs in Thailand in 2020. Cremo is a Thai ice cream brand currently owned by the Chinese dairy giant Yili Group.
What the double yolk ice cream demonstrates is that China can be a good source of inspiration for Southeast Asian food manufacturers looking to innovate their next product.