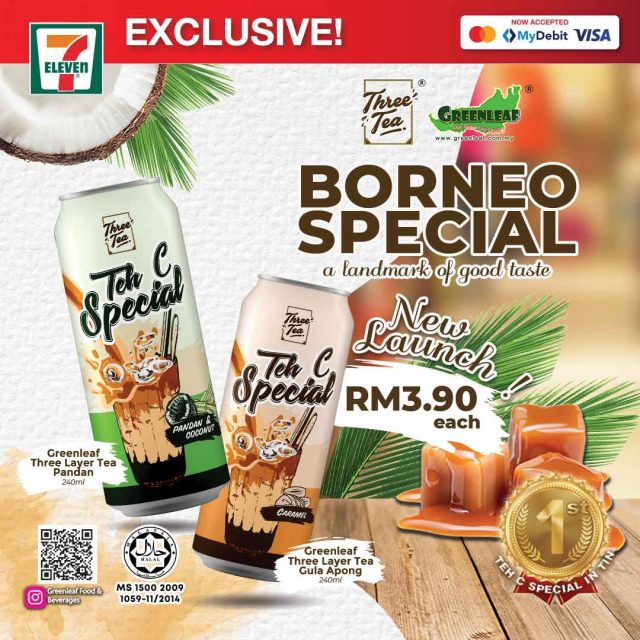 Kuching-based Greenleaf Food & Beverages has taken its Three Tea Teh C Special to Peninsular Malaysia through 7-Eleven. The Borneo special drink from Sarawak is now available nationwide in the country's top convenience store chain. The drinks are available in Pandan & Coconut and Gula Apong, which is Sarawak's special palm sugar that comes from nipa palm tree.
Apart from Three Tea Teh C Special, Greenleaf also produces Three Tea Coffee Special and Sarawak Three Layer Milk Tea.
We are seeing more food and drinks including Uinah from East Malaysia expanding their distribution network into West Malaysia and this is a positive development.