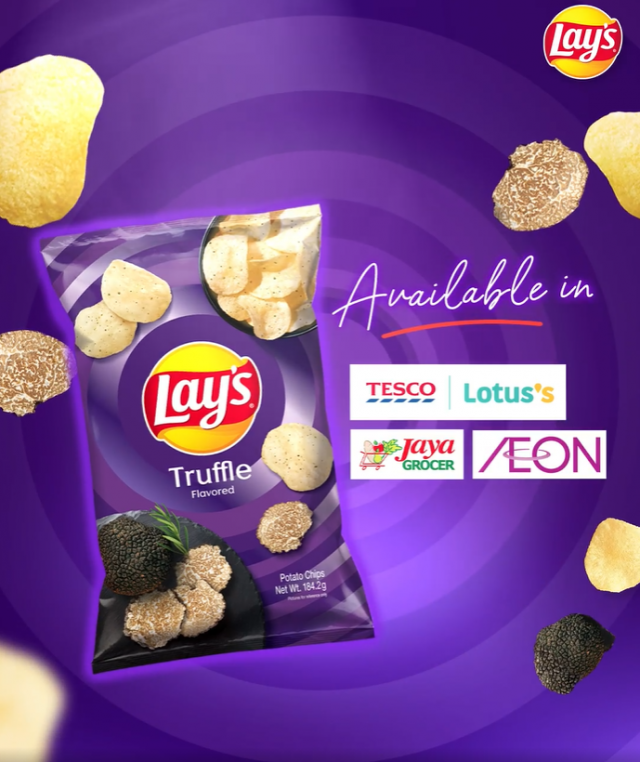 Lay's Malaysia has introduced Lay's Truffle to bring your snack time up a notch.
In other development, PepsiCo has clarified that Lay's Max Prik BBQ Zab Zeed Flavour (translated from Thai to English as Lay's Max Deliciously Spicy BBQ Flavor) is manufactured in a Halal certified factory in Thailand with Halal certified ingredients only.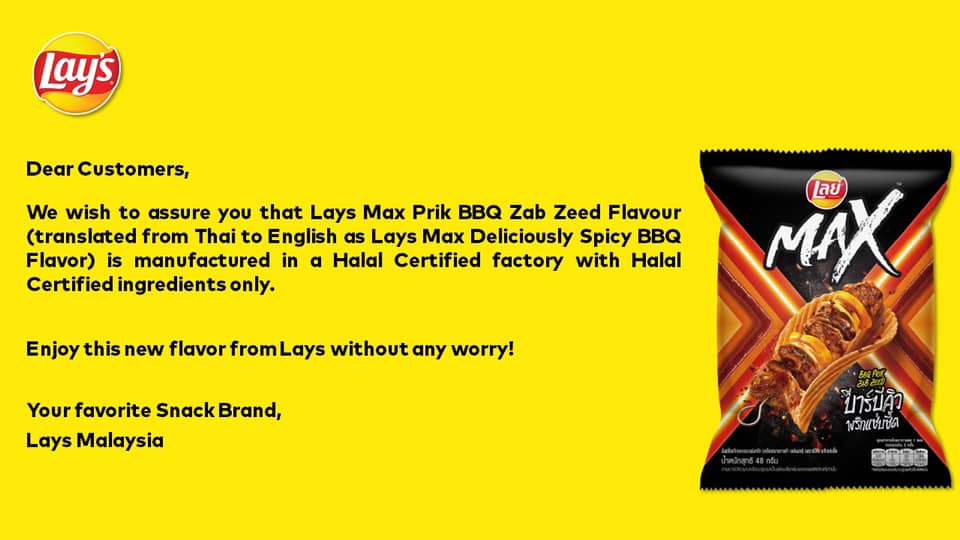 Click here to purchase Lay's snacks on Lay's official store on Shopee.