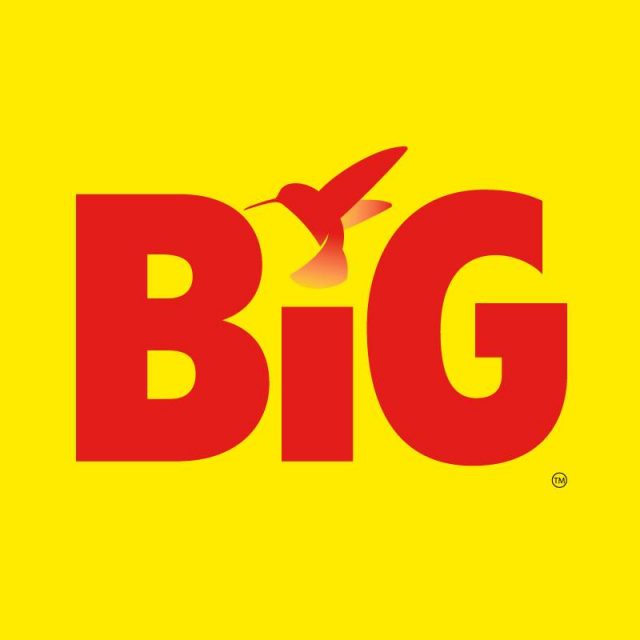 Aje Thai, a unit of the Peru-based soft drink company Aje, has unveiled two new flavours BIG Lime Soda and BIG Coconut, new BIG logo and BIG Aqua. BIG Aqua, formerly Cielo, is part of the move to group all products under the BIG banner.
New BIG logo with hummingbird
The new BIG logo features a hummingbird to 'to communicate the personality of the brand – that it is fearless among the soft-drink brands in the market, while being highly flexible and capable of rapid growth, according to the company as reported by The Nation newspaper. The logo also features the eye-catching yellow background.
Two new flavours – Coconut and Lime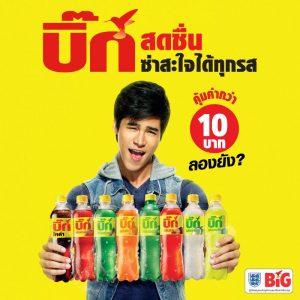 1st on the right is the new lime flavour, 2nd on the right is the new coconut flavour (image above)
The new lime and coconut flavours complement the existing line of flavoured CSDs, which include orange and strawberry.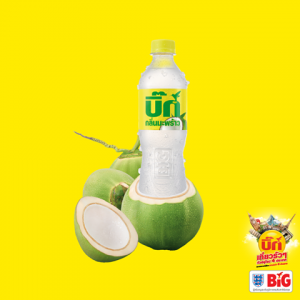 The coconut flavour is interesting because the company claims it is the first of its kind in the world reported by the Bangkok Post. On the contrary, Indonesia's Sosro has already debuted a similar coconut flavoured carbonated soft drink under the Creso label selling in a 400ml PET bottle.
The new BIG Coconut is tapping into the rising popularity of coconut water. The company will evaluate the performance before deciding whether to export it abroad. BIG Coconut was developed exclusively in Thailand.
Improving distribution coverage
AJE Thai said it will improve its distribution coverage in the country to 60% in 2017 and 75% in 2018 from 50% currently. The current distribution gaps are in northern and southern provinces and in parts of Bangkok.
Sparkling coconut water as a healthier alternative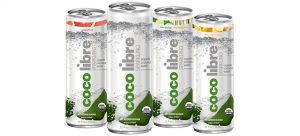 Sparkling coconut water is a natural progression for the coconut water category as it broadens the consumer base. In the US, Coco Libre Sparkling Organic Coconut Water is positioned as a healthier soda alternative as it contains only 20 calories. It is made with organic coconut water from concentrate, fruit juice with no added sugar. Coco Libre is lightly carbonated and can be consumed as a standalone drink or added into mocktail or cocktail.
As opposed to Coco Libre, Creso and BIG Coconut are carbonated soft drinks featuring coconut water extract and coconut flavour. Creso contains coconut water extract and identical coconut flavour, while BIG Coconut has 1% coconut juice and coconut flavoured. These products are more likely to be positioned as a refreshing indulgence rather than as a healthy drink.